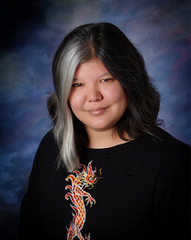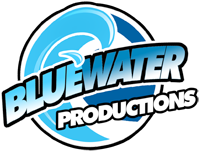 Bluewater Productions, a full-service publishing and production company specializing in comics, graphic novels and multimedia, today announced it is partnering with Julie Kagawa, New York Times and USA Today bestselling author of the Iron Fey and Blood of Eden series of books for young adults, to create a comic book mini-series and graphic novel of her mega-popular book: The Iron King. Bluewater has previously worked with bestselling novelists such as John Saul, SE Hinton and William Shatner to develop novel-based comic book series.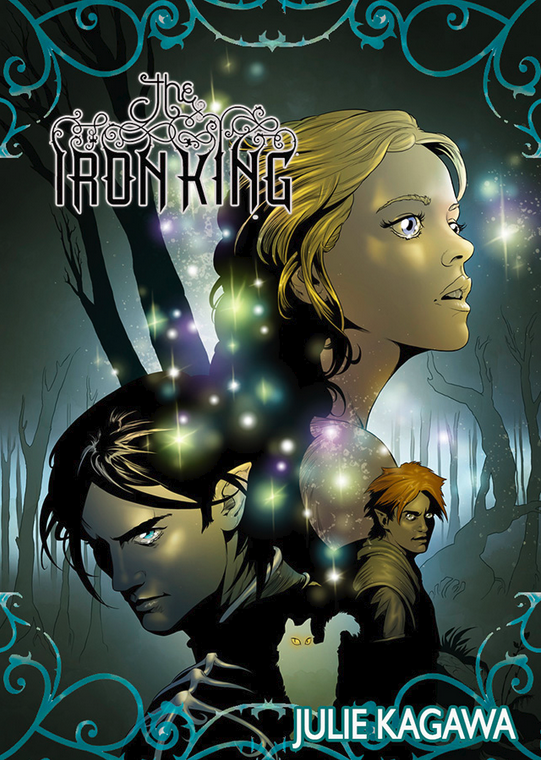 "We are really excited to be working with Julie to transform her novels into a comic book series. The Iron King is a great novel that was made to be experienced visually. This is not just a license for us. Working with Julie one-on-one through every step of the creative process will definitely show in the final product for her fans," said Bluewater Publisher Darren G. Davis.
"My fans know that I am a huge comic, manga, and anime enthusiast, and I write in a very cinematic and visual manner in part due to my love of this medium," Kagawa said. "With Bluewater, I get to participate actively in the creation of these works of art. That's as exciting to me as creating my books in the first place."
Bluewater and Kagawa will use Kickstarter to crowdsource $38,000 to attract the top talent necessary to produce four such a high-quality comic and graphic novel series. Starting today, fans can support this project at levels ranging from $10 to $2,500. Prizes range from comics, to mini clay "Chibi" sculptures handmade by Kagawa, to custom characterizations as comic cameos, dinners with the author, and more. To see all the fabulously creative prizes go to:
Interviews are available upon request. Please feel free to use the cover image for your publication.
Bluewater Productions:
Bluewater is a full-service publishing and production company specializing in comic books, graphic novels and multimedia. Dedicated to pairing high-quality art with innovative storytelling, Bluewater creates a wide variety of intellectual properties that engage a growing readership and bridge the gap between comic books and the diverse multimedia marketplace. With more titles than ever, including smash hits such as the 10th Muse, VSS and The Legend of Isis, Bluewater has worked with many best selling novelists in developing comic book series. The company also has a line of biographical comics featuring The Beatles, Stephenie Meyer, JRR Tolkien, Justin Bieber, etc.
About Julie Kagawa
Julie Kagawa is the New York Times and USA Today bestselling author of the award-winning Iron Fey and Blood of Eden series. Born in Sacramento, California, she moved to Hawaii at the age of nine. There she learned many things: how to body board, that teachers scream when you put centipedes in their desks and that writing stories in math class is a fantastic way to kill time. Her teachers were glad to see her graduate. Julie now lives near Louisville, Kentucky, with her husband and a plethora of pets. She still laughs whenever she sees a centipede. For more information on Julie visit JulieKagawa.com.
About Co-writer: Sara Grundell
Sara Gundell is the author of FAME: Suzanne Collins, a biographical comic book about the author of The Hunger Games, published by Bluewater Productions in 2012. She is the founder and administrator of NovelNovice.com, one of the top young adult book blogs online. Through Novel Novice, she routinely works with top authors and publishers to feature new and popular book series for YA fans. Gundell also writes The Hunger Games and Beautiful Creatures columns for Examiner.com, covering news for both the popular book series and the movies based on them. She has contributed expert commentary to websites like MTV, NextMovie, and Movies.com. Gundell has a Bachelor of Arts in English, and over ten years experience writing for print, online, and TV news.
About Artist: Federico De Luca
Federico De Luca grew up drawing in Rome. His first job was as a comic strip illustrator and inker in 1995, while he was studying Sociology at Rome University. In 1999 he started working with digital imagery doing retouching and photo editing for very famous Italian photographers of celebrities, fashion and advertising. In 2003, he started to collaborate intensively with a fashion-specialized agency based in Rome. After many years in the communication business in Italy, in 2009 Federico decided to turn his attention to new and more stimulating professional environments and moved to Berlin, Germany. Here he restarted to draw and fell in love again with his first passion…Comics. Federico has done comics with best selling novelist John Saul and a new adaptation of the classic Dorian Gray.
#  #  #
Media Contact:
Darren Davis, Publisher
Bluewater Productions
Twitter: @bluewaterprod