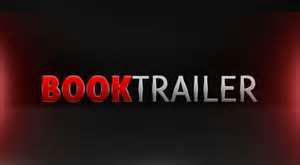 One of the top viewed booktrailers at Circle of Seven Productions/Reader's Entertainment is a video of author Michelle Aguilar, Becoming Fearless. Michelle was the winner of the Biggest Loser three years ago and has written a motivational book that highlights her faith.
The booktrailer for Becoming Fearless is fast approaching one-million views. Dork Diaries by Rachel Renee Russell, Evermore by Alyson Noel, and Hush, Hush by Becca Fitzpatrick, have all passed 500,000 views.
Bestselling author Christine Feehan has just over 250,000 views, and many authors like Terri Brisbane, Renee Bernard, James Rollins and others have significant views, but it seems the young adult videos are pulling in the the most viewers.
What makes a great booktrailer? Why are these particular ones the most view? Is it that young adult turn more readily to social media to find their books? Is it the content of the booktrailer? Readers, what makes you watch a booktrailer? And does watching it make you buy the book? Does it make you not buy the book?