We caught up with Christian romance writer Pat Simmons at the RT Booklover Convention in Kansas City and asked her about what she has out and what kind of books she likes to write.
Pat's tagline on her website is: "Truth is Always Stranger Than Fiction in My World" and this charismatic author share that world with her readers in her Guilty Parties series as well as her many inspirational novels.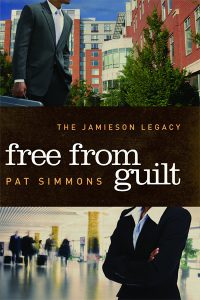 Here's a bit more about Pat from her website:
Pat Simmons considers herself a self-proclaimed genealogy
sleuth. She is passionate about researching her ancestors,
then casting them in starring roles in her novels. She has been
a genealogy enthusiast since her great-grandmother died at the
young age of ninety-seven years old.
She describes her walk with the Lord as life-alternating
experience. God is the Author who advances her stories. She
is a Bible Believer who enjoys sharing testimonies about
God's blessings, deliverance and salvation.
Pat has a B.S. in mass communications from Emerson College
in Boston, MA. She has worked in various media positions in
radio, television, and print for more than twenty years. Currently, she oversees the media
publicity for the annual RT Booklovers Conventions.
She is the award-winning author of Talk to Me, ranked #14 of Top Books in 2008 that
Changed Lives by Black Pearls Magazine; recipient of the Katherine D. Jones Award for
Grace and Humility from the Romance Slam Jam 2008 committee. Pat is best known for
her Guilty series: Guilty of Love, Not Guilty of Love, and Still Guilty. Still Guilty won the
Emma Award for the Best Inspirational Romance for 2010 by the Romance Slam Jam
committee. Her 2011 release, Crowning Glory has been nominated for the Best Christian
Fiction by the African-American Literary Awards committee. Expect more in 2012 as the
Guilty series presents The Jamieson Legacy: Book I: Guilty by Association and Book II:
The Guilt Trip.
Pat has converted her sofa-strapped, sports-fanatical husband into an amateur travel
agent, untrained bodyguard, and GPS-guided chauffeur. They have a son and daughter.
Pat Simmons's media appearances include television, radio, blogtalk radio, newspapers,
and blogs.
Read more about Pat Simmons at www.patsimmons.net.