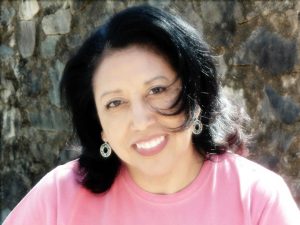 Reader's Entertainment welcomes author Hildie McQueen. Welcome Hildie, tell us a bit about yourself. Where you're from, where you live? Do you have one of those day-jobs?
I was born in Mexico and grew up right on the border of Southern California, USA and Baja California, Mexico. It's a great way to grow up, going from one culture to the next on a daily basis.  I currently live in Georgia; it's where I ended up after time in the Army and later as a government contractor.  I am a full time writer now, which is absolutely fabulous!
Tell us about your latest release?
My latest release is The Rancher; it's the first in a trilogy of novellas I'm writing for Secret Cravings Publishing.  The story takes place in 1870 Montana Territory about a rancher who is held up on his way home from a cattle drive.  He's injured and being nursed by a woman who he's finding pretty irresistible.
Would you share one detail from your current release with readers that they might not find in the book?
When I first got the idea for The Rancher, I couldn't figure out how to get the hero injured. So I thought it would be an Indian attack.  But then I figured if he survived, the only way he could get revenge would be to attack an entire tribe.  So I changed it to American outlaws.
You write historical and contemporary, romance and paranormal. Do you have a favorite?
This is going to be a crazy answer, yes and No.  When I'm writing one genre, I can't wait to change to a different one because at the moment, the genre I'm writing is not my favorite.
You have some really fun tidbits about you on your website – are there any not there you'd could share?
I've been privileged enough to have a very interesting life.  Let's see *tapping finger on chin* I had a blind date once. I was in my late twenties and living in Hawaii.  Anyway, the poor guy had a bad night. First his car didn't start so he was late and flustered and then when we got to his apartment, it was flooded.  His toilet overflowed.  I left him to deal with it and took a cab home.
Who has been the most difficult character for you to write?
This one is easy.  Adam Ford. He is the hero of my upcoming release, Even Heroes Cry.  I've had a hard time writing him because he is an Afghanistan war hero with PTSD.  I find myself crying when I'm writing certain scenes or when I'm doing research about real life heroes.  This hero is not just broken, but shattered and I have to put him together in a believable way.  He's not going to be totally whole by the end of the book, that's impossible, but damn it, he's getting a happy ending.
If you could be one of your characters for a day which character would it be? Why?
Probably Conor McDougall, the hero in my novella Highlander's Captive.  Who doesn't want to spend a day with a yummy Highlander?
What are you working on now?
I'm neck deep in edits for Even Heroes Cry, which is due to be released in August as part of an Anthology.  It will also be release on its own sometime in September. I can't wait; it's a great book.
We all know how important it is for writers to read. Are there any particular authors that have influenced how you write and, if so, how have they influenced you?
My favorite author, who I know I could never aspire to write like is J.R. Ward.  Her edgy and fluid writing grips me every time.  She influences me to write how I talk, how I would tell the story and not be held back by the rules.
If you could have dinner with any writer living or dead, who would it be and why?
Definitely J.R. Ward.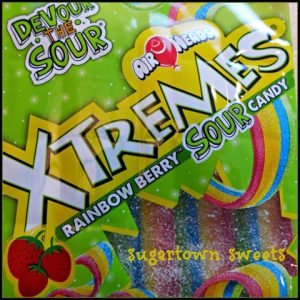 Your favorite go to drink or food when the world goes crazy!
I am a sour junky.  When I'm out of sorts, I go to the gas station and buy two or four package of Air Head Extremes.  They are rainbow colored fondant candy that is very sour.  My go to drink is usually a margarita.
What is the one thing you have to have with you at all times? 
My trust Erin Condren Life Planner, my friends all pick on me about that. I carry it everywhere.
Your the first 'sour junky' I've met, that's awesome. Thank you for being with RE today.
Tomorrow we will have a Sneak Peek of THE RANCHER.