I had such a great time speaking with award-winning author, Sherelle Green, this evening.  A Chicago native with a dynamic imagination and a passion for reading and writing, she loves to read all genres, but romance holds a special place in her heart.  Sherelle loves connecting with readers and other literary enthusiasts, and nothing satisfies her more than writing stories filled with compelling love affairs, multifaceted characters, and intriguing relationships. A true romantic, she believes in predestined romances, love at first sight, and fairy-tale endings.   Her latest novel, Red Velvet Kisses reminds us that sometimes opposites do attract, and that love is an event that can never be planned!
Book Blurb:
Meeting gorgeous Micah Madden while lingerie shopping leaves event planner Lexus Turner embarrassed yet intrigued. The charismatic security expert awakens a sensual side that Lex had put on hold ever since her first marriage imploded. Only a man like Micah could make her feel this good, which is why she is determined to keep her distance.
Sweet, shy and sexier than she knows…Lex is driving Micah crazy. Hiring her firm to plan a family party, he sets out to uncover all the tantalizing passion behind her buttoned-up facade. But getting through to Lex is harder than he thought. And Micah will have to open up in ways the reformed rebel never dared before to show Lex how deliciously satisfying a real love between them could be….
Click on the book cover image to listen to the podcast!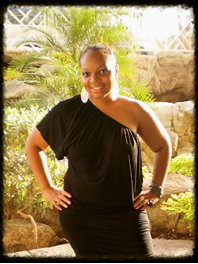 Connect with Sherelle Green on Social Media:
www.sherellegreen.com
www.facebook.com/sherellegreen
www.twitter.com/@sherellgreen
Great Contemporary Fiction!