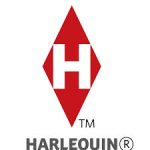 Harlequin Pro Bull Riders novels to be available exclusively at Wal-Mart
From the press release::
NEW YORK, TORONTO, January 28 2015—Harlequin, one of the world's leading publishers of books for women, and the Professional Bull Riders (PBR), the world's premier bull riding organization, today announced a book publishing partnership that will debut in May 2015. Under the agreement, Harlequin intends to publish four Harlequin Pro Bull Riders novels containing distinctive PBR content and featuring actual PBR bull riders on the covers. Harlequin Pro Bull Riders novels will be available exclusively at Wal-Mart stores in the United States.
"We are excited to be expanding our publishing portfolio to include books that feature the Professional Bull Riders," said Craig Swinwood, Publisher and CEO of Harlequin. "Along with being the fastest growing sport in America, the PBR has a large and loyal base of female fans. Our partnership will bring a new reading experience to these fans and the millions of women who return to Harlequin month after month for reading entertainment."
"Harlequin is a natural fit for the PBR," said PBR Chairman and CEO Jim Haworth. "Like many of Harlequin's stories, the PBR's roots are steeped in the Western culture with the sport enjoying a large family of female fans. This partnership will allow us to give them more of the PBR lifestyle they appreciate and work with a partner who is by far one of the most time-honored leaders in its industry."
Under the agreement, Harlequin will publish four previously released titles featuring bull rider heroes by USA TODAY and award-winning author Tina Leonard. The collector's edition titles will feature covers showcasing top PBR riders Matt Triplett, Reese Cates, Harve Stewart and Zane Lambert. Additional exclusive content will include biographies, interviews, photos and signed reader letters from the riders featured on the covers.
Each book will also contain $20 of value-added coupons for select PBR events, fan club membership and upcoming titles from Harlequin.
Harlequin Pro Bull Riders stories will be heartwarming contemporary tales of everyday women finding love and becoming part of a family or community. The stories showcase the charm of small-town America and the ruggedness of Western locales and regularly feature Western characters as protagonists.
Founded in 1992, the PBR features the world's best bull riders against the fiercest bucking bulls on the planet in an 8-second showdown. More than 600 bull riders compete in PBR-sanctioned competitions in Australia, Brazil, Canada, Mexico and the United States each year. These events are attended by more than 2.5 million fans annually who respect the riders' athleticism and courage. PBR broadcasts are televised weekly on CBS and CBS Sports Network and reach more than half a billion households in 50 nations and territories around the world.
About Harlequin
Harlequin (www.Harlequin.com) is one of the world's leading publishers of books for women, with titles issued worldwide in 34 languages and sold in 102 international markets. The company publishes more than 110 titles monthly and more than 1,300 authors from around the world. Harlequin is a division of HarperCollins Publishers, itself a subsidiary of News Corp and one of the largest English-language publishers in the world. Harlequin has offices in 18 countries, including offices in Toronto, New York and the UK.
About HarperCollins
HarperCollins Publishers is the second largest consumer book publisher in the world, with operations in 19 countries. With nearly two hundred years of history and more than 65 unique imprints around the world, HarperCollins publishes approximately 10,000 new books every year, in over 30 languages, and has a print and digital catalog of more than 200,000 titles. Writing across dozens of genres, HarperCollins authors include winners of the Nobel Prize, the Pulitzer Prize, the National Book Award, the Newbery and Caldecott Medals and the Man Booker Prize. HarperCollins, headquartered in New York, is a subsidiary of News Corp and can be visited online at corporate.HC.com.
About Professional Bull Riders
The premier bull riding organization in the world began as a dream of 20 bull riders 23 years ago and is now a global sports phenomenon. PBR broadcasts reach more than half a billion households in 50 nations and territories around the world, and more than 2.5 million fans attend live events each year. The PBR features the Top 35 bull riders in the world and the top bulls in the business. Three circuits—the televised Built Ford Tough Series, the BlueDEF Velocity Tour and the Touring Pro Division—have paid more than $140 million in earnings to its athletes. Twenty-seven men have earned more than $1 million, including three-time World Champion Silvano Alves, who in just 54 months, won more than $5.2 million to become the richest bull rider in history. The 2013 World Champion, J. B. Mauney, and two-time World Champion Justin McBride have also surpassed $5.1 million in earnings. For more information on the PBR, go to PBR.com, or follow on Facebook at Facebook.com/PBR, Twitter at Twitter.com/PBR and YouTube at YouTube.com/PBR.