Tonight, I sat down with Sci-Fi  and Fantasy Author, Fred D. Shutts, to discuss his debut novel, Miya Assault: Black Watch Chronicles I. It was great hearing some of his writing processes, more about Science Fiction, and Fantasy, and of course what Lt. Miya Harakuro will be up to next!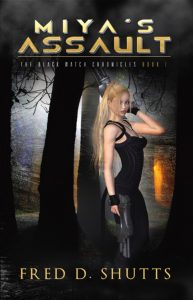 Book Blurb:
The year is 4319 AD the age of Sorrow Earth. The mighty city-state of Sorovaste sends forth those implacable commandos of the Black Watch to uncover hidden secrets in forbidden Japan. However the European Empire has other ideas and launches an attack of their own to steal those secrets for themselves. While the two world super powers duke it out over Mt. Kenashi in deserted Japan, a squad of Black Watch troopers braves the depths under Mt. Kenashi. What they find is way more than they could have ever dreamed. Lieutenant Miya Harakuro one of the fabled Neko soldiers is woken up in an unfamiliar world. Even before she is able to adjust to this new reality she is flung into combat with an unfamiliar enemy, fighting for her right to live. And before the dust even settles, it's once more into the breach. Miya is given command of the legendary double zero assault company and sent into battle with an alien menace. Lives hang in the balance as the Black Watch undertakes a dangerous rescue mission in the heart of a raging battle. Miya must overcome old prejudices, monstrous mutants, and alien horrors to find the source of this dangerous new enemy.
Click on the book cover image to listen podcast!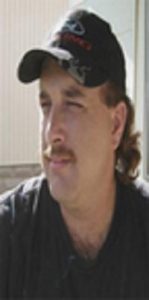 Connect with Fred D. Shutts on Social Media:
www.sorrowearth.net
https://www.facebook.com/watchchronicles
https://twitter.com/Vonbek39
www.goodreads.com