The Hugo Awards are presented for the best literature in the science fiction genre. Awards are given in seventeen categories. All members (attending and non-attending) of the 2015 Worldcon can vote on the final ballot. The winners will be revealed at the show being held at Sasquan, Spokane, Washington, USA, August 22, 2015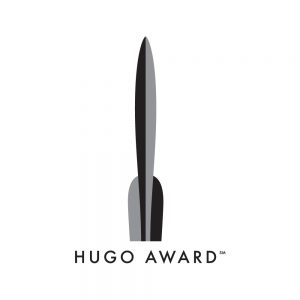 The nominees are:
Best Novel (1827 nominating ballots, 587 entries, range 256-387)
Ancillary Sword, Ann Leckie (Orbit US/Orbit UK)
The Dark Between the Stars, Kevin J. Anderson (Tor Books)
The Goblin Emperor, Katherine Addison (Sarah Monette) (Tor Books)
Lines of Departure, Marko Kloos (47North)
Skin Game, Jim Butcher (Orbit UK/Roc Books)
Best Novella (1083 nominating ballots, 201 entries, range 145-338)
Big Boys Don't Cry, Tom Kratman (Castalia House)
"Flow", Arlan Andrews, Sr. (Analog, 11-2014)
One Bright Star to Guide Them, John C. Wright (Castalia House)
"Pale Realms of Shade", John C. Wright (The Book of Feasts & Seasons, Castalia House)
"The Plural of Helen of Troy", John C. Wright (City Beyond Time: Tales of the Fall of Metachronopolis, Castalia House)
A complete list of all nominees in all categories can be found at the Hugo Awards website.