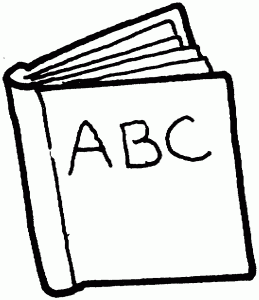 Press Release:
Nearly 50 New York City schools are participating for the tenth year in the Association of American Publishers (AAP) Adopt-a-School program. The weeklong event, which runs December 14-18, pairs popular authors and illustrators with local schools for special in-school events.
The local celebrities will visit the classrooms, libraries, and auditoriums of elementary, middle schools, and high schools across all five boroughs to bring the joy of reading directly to the city's next generation of readers. The authors and illustrators collaborate with schools to host a customized and interactive event that may include reading from their book, answering questions, and leading discussions.
As in previous years, this year's roster boasts NY Times best-sellers, award-winners, acclaimed artists, journalists and teachers, among others, who have published well-known and beloved books.
"New York is home to many publishers and authors, and the Adopt-a-School program offers them the opportunity to bring the love of reading to local schools in a tangible way.  Now in its tenth year, this program is wonderful way to bring reading to the next generation of New Yorkers, and AAP is thrilled to coordinate it," said Tina Jordan, Vice President of the Association of American Publishers.
"Through our partnership with AAP and the Adopt-a-School Program, hundreds of students will have the opportunity to meet an author. It not only allows students to become more conscious of their own reading and writing skills, but opens the door to other literacy activities. Many librarians work with students to research their particular author, craft thoughtful questions, and write thank you notes. We are excited to be partners in this important work," said Arlene Dominguez, Program Director, School Based Grants for the New York City Department of Education.
Adopt-a-School encourages literacy and reading for school-age children and teenagers through interaction with authors. The program matches AAP and Children's Book Council (CBC) member publishers with public schools provided by the New York City Department of Education's Office of Strategic Partnerships.
Below is a list of participating authors
Alexander London (@ca_london), Andrew Glass, Barnabas Miller (@barnabasmiller), Carol Weston (@carol_weston), Charles Curtis (@charlescurtis82), Corey Ann Haydu (@CoreyAnnHaydu), Daniel Nayeri (@DanielNayeri), Darren Sardelli (@LaughAlotPoetry), Dan-el Padilla Peralta (@platanoclassics), Dave Roman (@yaytime), David Ostow  (@daveostowdraws), Esmeralda Santiago, Gabrielle Balkan (@GabrielleBalkan), Gerard Koeppel (@koeppelg), Jason Edwards (@MonsterAuthor), Jen Calonita (@JenCalonita), Jennifer Wolf Kam (@JenniferWolfKam), Laura Schroff (@aninvisibletrd), Lisa Amowitz (@lisa_amowitz) , Mark Alpert (@AlpertMark), Neil Swaab (@neilswaab), Nora Raleigh Baskin (@noraraleighB), Patty Blount (@PattyBlount), Sarah Beth Durst (@sarahbethdurst), Scott Campbell (@scottlava), Selene Castrovilla (@SCastrovilla), Steve Metzger (@SMetzgerbooks), Tim Anderson, Todd Tarpley (@toddtarpley), Tommy Greenwald (tommygreenwald), Tracey Baptiste (@TraceyBaptiste), Ty Drago (@tydrago), Wendy Simmons (@WendySimmons) , Yaa Asabea Boafo