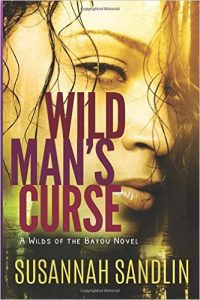 Writing Law Enforcement, One Mistake at a Time by Susannah Sandlin
In writing Wild Man's Curse, the first in a new suspense series, I encountered my first experience developing characters in law enforcement—in this case, enforcement agents for the Louisiana Department of Wildlife and Fisheries.
Enforcement agents are not the biologists or wildlife handlers of the department, or the folks we usually think of as "game wardens"; they are the cops. They can catch you littering, hunting game out of season, or fishing without a license. They also can bust you for drugs, ticket you for speeding, or send you to jail for any other felonious activity they might catch you doing. In Louisiana, wildlife enforcement agents receive paramilitary-style training and often come from military backgrounds. In far South Louisiana, where Wild Man's Curse is set, the terrain is often water or mud or marsh, and can range from thick damp fog to full-blown hurricane. These are tough agents.
Having lived many years in South Louisiana, I knew all those things when I wrote the first draft of Wild Man's Curse. Thanks to a very patient law enforcement officer willing to read that first draft, I soon realized a lot of the other things I had "learned" on the Internet (and, okay, on TV) were wrong.
Here are a few lessons learned the hard way (in other words, that I totally botched the first time around):
* If you're a wildlife agent and you come across a murder and an escaping suspect, don't call it in and wait for the agency in charge—in this case, the sheriff's office—to get there. If there's nothing you can do for the victim, call it in and chase the suspect. Preferably at the same time.
* You have cool radio equipment on your uniform and in your vehicle, but limit how you use them. Never use your name—your radio call signal usually matches the license plate on your official vehicle. Boring, but practical.
* While you're using your radio call signal, keep your information brief and calm. If you want to get specific information or don't want your location known (as you might if you're going on a stakeout in the swamps) or feel the need to let off steam, use your mobile phone. Other law enforcement agents are monitoring the radios, but so are the bad guys. So wherever you're going, they'll go somewhere else if you blab it on the radio. Mobile phones are the new radio. Most of the other officers and agencies you work with will be in your contact list, some on speed dial.
* Exceptions to the above "bare minimum info" might occur when you're responding to a call or when someone is shooting at you. Then you can forget all the rules and scream perfectly acceptable things such as "officer needs help—shots fired." Be sure to tell everyone on the radio where you are. What follows will be confusion and chaos as every law enforcement officer in every agency within a hundred-mile radius is going to immediately head toward your location. If a manhunt ensues, off-duty officers will be called in…if they aren't already there. Dogs and helicopters will be en route as well.
* If you're a law enforcement officer, you're very well armed. Louisiana enforcement agents carry .45 Sig Sauer service pistols, 12-gauge shotguns, and high-capacity rifles, among other gear, including a duty belt that weighs about 20 pounds and several pounds' worth of protective armor. I was assured—repeatedly, and patiently—that one never refers to one's rifle as an "assault rifle" if one is in law enforcement. (And, for what it's worth, all that gear makes South Louisiana even more unbearably hot than it normally is.)
* If a serial killer is chasing down your vehicle, he probably won't shoot out your tires—it's too small a target in a chase. Sigh. It seems so simple on TV. You also won't stop and wait for him to approach so you can shoot him, especially if he's carrying a pistol. Your best bet is to stop at a 90-degree angle and climb out the passenger side, using your vehicle as a shield so you can hold him off until the posse of chaos (see above) arrives.
* If you're a wildlife agent, that vehicle is going to be a pickup truck, by the way, never an SUV. Because, yes, it would be kind of gross to haul a dead deer or gator in the back of one's SUV. It would be enough to make your beard itch, except….
* If you're an enforcement agent in Louisiana, you must be clean-shaven. I imagine that's easier for the women. My main character sure did hate losing his first-draft stubble, though.
* Remember all those shows where the guys get "wires," or listening devices, taped under their shirts? No, no, no. That's so 1950s. Today, transmitters are disguised as pagers, mobile phones, packs of cigarettes…anything but a wire strapped to the chest. Sigh. It made for such a dramatic, visual scene.
There are many more examples where those came from, (with extra special thanks to my law enforcement adviser), they've all been corrected and my enforcement agent Gentry will be following proper procedure in Wild Man's Curse.
Now about that second book and the drug running alligators…
Here's a quick look at Wild Man's Curse by Susannah Sandlin:
The bones said death was comin', and the bones never lied.
While on an early-morning patrol in the swamps of Whiskey Bayou, Louisiana wildlife agent Gentry Broussard spots a man leaving the home of voodoo priestess Eva Savoie—a man who bears a startling resemblance to his brother, whom Gentry thought he had killed during a drug raid three years earlier. Shaken, the agent enters Eva's cabin and makes a bloody discovery: the old woman has been brutally murdered.
With no jurisdiction over the case, he's forced to leave the investigation to the local sheriff, until Eva's beautiful heir, Celestine, receives a series of gruesome threats. As Gentry's involvement deepens and more victims turn up, can he untangle the secrets behind Eva's murder and protect Celestine from the same fate? Or will an old family curse finally have its way?
About the Author: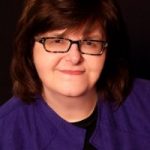 Chapter One: I am born. Oh, wait, I'm not Dickens, am I? The "boring official bio" is below. In the unofficial bio, I am ridiculously nearsighted, have a weakness for reality shows (anyone for a marathon of "Cutthroat Kitchen?") and am somewhat obsessive-compulsive. Well, okay, my critique partner calls me "Rain Man." Whether writing as Suzanne Johnson or Susannah Sandlin, you can count on quirky characters and a lot of action.
The "Official" Bio
Suzanne Johnson is the author of the Sentinels of New Orleans urban fantasy series for Tor Books. Click on the links to find ROYAL STREET (Book 1), RIVER ROAD (Book 2),  ELYSIAN FIELDS (Book 3), PIRATE'S ALLEY (book 4) and a novella/story collection, PIRATESHIP DOWN. Book 5, BELLE CHASSE, will be out in November 2016. Suzanne is also the author of a paranormal holiday short, CHRISTMAS IN DOGTOWN.
Writing as Susannah Sandlin, she is the author of the multiple award-winning Penton Vampire Legacy paranormal romance series (REDEMPTION, ABSOLUTION, OMEGA and ALLEGIANCE), the standalone paranormal romance STORM FORCE, and The Collectors romantic thriller duology, LOVELY, DARK, AND DEEP and DEADLY, CALM, AND COLD. She also is the author of a short paranormal story, CHENOIRE.
Susannah's new suspense series, Wilds of the Bayou, begins with the April 5 release of WILD MAN'S CURSE, available in print, digital and audio.
A longtime New Orleans resident, Suzanne is a veteran journalist with more than fifty national awards in writing and editing nonfiction for higher education. She is currently the editor of the quarterly magazine for Auburn University in Alabama.
Suzanne is an active member of Romance Writers of America, Novelists Inc., and is a member of the Southern Magic, Kiss of Death, and Fantasy, Futuristic and Paranormal chapters of RWA.
You can purchase Wild Man's Curse at:
Amazon  • B&N • Book Depository