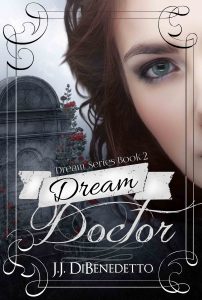 Congratulations to J.J.  DiBenedetto author of The Dream Series. J.J. is the winner of the Storyfinds.com and Circle of Seven Productions promotional contest.
Storyfinds.com in partnership with Circle of Seven productions sponsored a book blurb contest that was judged by readers. Only fifty authors were originally accepted, and each week there were eliminations based on reader votes.
The winner of the contest was J.J. DiBenedetto for his Dream Series. As the winner J.J. received a promotional package that included advertising, Reader's Entertainment newsletter ads, marketing opportunities through multiple outlets, a two-day Spotlight on Storyfinds Insight Blog and newsletter, plus the creation of a book trailer by Circle of Seven Productions.
Here is the winning book trailer of J.J.  DiBenedetto's  Dream Doctor
J.J. was quite excited by his win:
"I didn't really know what to expect when I entered the Storyfinds.com Book Trailer Contest.  I had never heard of the sponsor, Circle of Seven Productions, and I didn't even read the rules of the voting closely enough at first. 
I was surprised when I learned it would be five weeks of progressive voting, with books being dropped from the poll each week.  I enlisted everyone I knew, online and off, to vote for me.  I bugged everyone on my mailing list and the online communities I frequent, and I posted endlessly about it on Facebook and Twitter.
And I did somehow manage to win the vote in the end.  I was thrilled to have it made official on Sunday morning that I'd won the contest.  Renee at Storyfinds, who's been incredibly friendly and helpful every time I've worked with her, put me in touch with Shelia English at CoS Productions, and they got working with me immediately.
They made it very easy – they told me exactly what they needed, and they send me a detailed questionnaire to fill out so they could get video production moving, and to ensure it would be done exactly how I needed it.  Which they were very helpful about explaining, since I'm a novice in the video book trailer world!
CoS worked quickly, and they had a first draft of the video ready in just a few days.  And that first draft basically ended up being the final product, with the exception of one tiny change.  I was amazed with how good it looked, and how much it captured the plot of the book in such a short video (just over a minute).  I probably shouldn't have been so surprised, looking at the high-quality videos on their website!
It's been a fun and rewarding experience, and I'm looking forward to seeing how this trailer will impact my visibility and lead more people to discover DREAM DOCTOR and the rest of my books."
About the Author: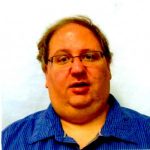 I was born in the Bronx, New York and grew up in Yonkers.  I was raised a Yankees and Giants fan, two faiths that I've kept throughout my life.
I'm an only child, but I've got a pretty big extended family.  My relatives include the owner of one of the top ten pizza restaurants in the U.S.; a championship bicycle racer; a figure skater who nearly cracked the top twn in the U.S.; a gold prospector who moved to Alaska for several years; and a CEO.  I've also got at least two other authors that I know of in my family.
I love to travel, although I haven't gotten to do nearly enough of it.  I enjoy cooking, and I am very good at a few things.  I've got a decent eye for photography, but it's very untrained (I have a few of my photos here on the site).  I like to think I'm a pretty decent writer.  And I'm a huge geek – give me almost any science fiction or fantasy and I'm happy.
Be sure and visit J.J's website where you can learn more about his books.