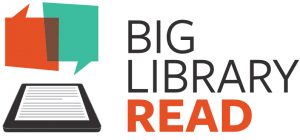 All you need is a library card to join the global Big Library Read. Any library that offers digital downloads is encouraged to participate and library patrons will be selecting the title millions will be reading.
The initiative was begun to encourage reading across the globe with the focus being on the community and sharing great books. The Big Library Read is a global book club.
"The Big Library Read (BLR), facilitated by OverDrive, is a reading program through your library that connects millions of readers around the world with the same eBook at the same time without any wait lists or holds."
To join all you need is a library card or student ID, as school libraries are participating too.
Readers have until May 23rd to vote for the book selection here. The final book will be selected and announced on June 23rd, and readers will be finishing the book on July 7th.
Voting will be open for the until May 23rd and then we'll announce the winner to our library partners and readers. Help us make this the best Big Library Read yet and select the title the world will be discussing.