Tune in Tuesday September 13th at 8:30 EST when host Debra Parmley chats with bestselling author Victoria Vane who is celebrating her birthday this evening! Happy Birthday Victoria! We'll be entering the medieval historical period as we chat about her latest medieval historical romance Ivar the Red. Call in to ask a question and to wish Victoria a Happy Birthday!
Listen here Tue. night 8:30 eastern!
About Ivar the Red:
A WARRIOR NEVER SURRENDERS… HER HEART
As the epic struggle to rule Brittany continues, Ivar the Red unexpectedly finds himself in charge of the Norse army after his brother, Valdrik, is severely wounded. Intensely loyal, Ivar is prepared to do everything to see their victory through—except taking a Breton wife. Nevertheless, Lady Emma of Quimper fascinates him more than any woman he's ever known. Although her highborn status protects her from bondage, Ivar vows to claim her as his own.
Lady Emma of Quimper is determined to defend her home as fiercely as any knight, until she opens the gates to save an old friend from Viking invaders. But her trust has been misplaced, and she finds herself at the mercy of a bloodthirsty heathen—Ivar the Red. Pride keeps Emma from fully surrendering to the conquering lord of Quimper, even when she realizes he's not quite the devil she imagined.
Ivar has always enjoyed a challenge, especially one from a beautiful Amazon with the heart of a warrior. Though she defies him at every turn, Ivar deals gently with Emma—until she betrays his trust and escapes. Refusing to be made a fool, Ivar sets out to recover his captive who is determined to return to Quimper at the head of an army. When Ivar finds her in the clutches of death, he suddenly realizes she matters far more than his injured pride and sexual desire. He will do anything to save her and give up everything to make her his.
About Victoria Vane:
Victoria Vane is a #1 bestselling author of smart and sexy romance. Her works range from comedic romps to emotionally compelling erotic romance and have received numerous awards and accolades to include: a 2016 Red Carpet Award for Jewel of the East, 2014 RONE award for Treacherous Temptations, and Library Journal Best E-Book romance of 2012 for The Devil DeVere series. Victoria currently resides in Palm Coast, Florida with her husband, two sons, a little black dog, and an Arabian horse.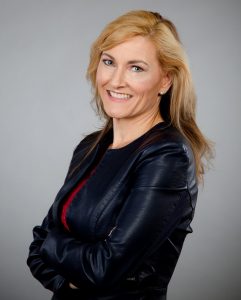 For more about Victoria Vane visit her Website: www.victoriavane.com
Blog: www.embracingromance.com  
Facebook: http://on.fb.me/YVeXrf
Pinterest: http://bit.ly/1vONQZ 
Twitter: @authorvictoriav    
Amazon: http://amzn.to/10QMKT5                       
Goodreads: http://bit.ly/1sccsM4
YOU TUBE : http://bit.ly/1yNtEMP
Email: victoria.vane@hotmail.com
and for more about host Debra Parmley visit www.debraparmley.com
Book Lights – Shining a Light on Good Books!