Hold on to your seats, thrill seekers! #1 Bestselling Author, Andrew Peterson is back with a new Nathan McBride novel, A Right to Kill! Join me on 11/3 at 6pm EST as I sit down again with Andrew to find out what's been happening in the world of one of America's true action heroes, Nathan McBride!
Book Blurb:
When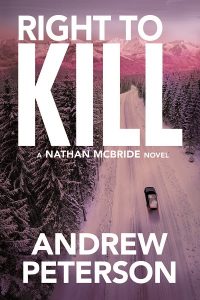 a team of commandos—highly skilled and armed to the teeth—tries to kidnap retired CIA station chief Linda Genneken from her home, trained Marine Nathan McBride and his partner, Harvey Fontana, arrive just in time to join the fight. But their well-honed CIA instincts tell them this is only the beginning.
McBride and Fontana set out to learn who ordered the midnight raid, and why. Is it connected to a rescue mission they conducted with Genneken in South America—a mission that nearly killed McBride? Is it related to the string of assassinations happening simultaneously in that area of the world? Or both?
With the help of their CIA contacts and aided by Genneken, the two men unravel a criminal plot with global implications. And as their race to find answers unspools in six supercharged hours, McBride and his team will be tested like never before.
Click on the book cover image above for details on Andrew Peterson's upcoming show!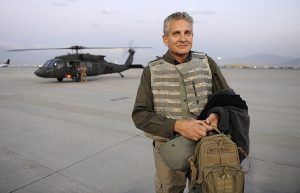 Great Thriller and Suspense Fiction!