If you weren't able to listen in to my interview with Barry Milazzo about his non-fiction Christian novel, All The King's Horses, you'll definitely want to check out the Podcast. Barry's amazing novel centered on Spiritual Growth, and overpowering faith in the wake of unimaginable personal family tragedy: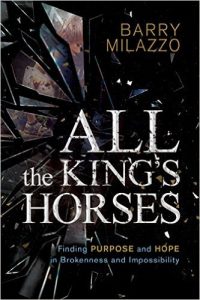 Book Blurb:
All the king's horses wouldn't have the slightest prayer of putting your Humpty Dumpty life back together again. You don't need a book to tell you that. You need Jesus, the King who will use your brokenness to bring about your true purpose in this world. With a happy family and millions in assets, Barry Milazzo seemed to have it all. Like that fairytale egg, his second child, Bryson, was suddenly shattered by catastrophic brain-injury. It was predicted he would never walk or speak, and he would be virtually uneducable. An unwanted divorce resulted in his raising his children alone. Financial ruin came and he lost his family home. Shocking episodes of bullying and abuse caused his impaired son to threaten suicide. Finally, physical disease and collapse nearly ended this single father's life. Tempted to curse God and die in the face of unbearable pain, he chose to rely fully upon God, discovering timeless Scriptural truths which are passed on to the reader in this book.
Click on the book cover image to listen to the Podcast for Barry Milazzo's interview!
Connect with Barry on Social Media: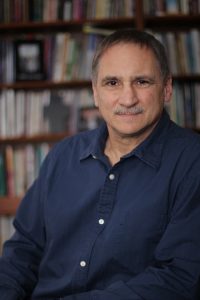 Barry Milazzo
Great Christian Non-Fiction!