Tune in Tuesday March 14th when Book Lights host Debra Parmley chats with author Hildie McQueen about her latest book, Lucille, A Lucky Bride, which releases today!
Listen here Tue. March 14th at 8:30 p.m. eastern!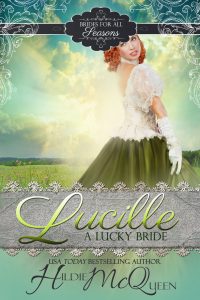 About Lucille, A Lucky Bride:
A beautiful woman arrives during the worst time of his life.
Lucille Ash travels west with her mistress expecting to continue a life of servitude. However, her entire existence changes upon arriving in Montana. No longer a maid, she is free to make choices about her future. One thing she's certain of is that she will never choose the infuriating Tobias as her husband.
Through the haze of sorrow after losing his mother, Tobias Hamilton still notices the stunning new woman in town and decides to marry her. When he announces his intentions, the feisty woman swiftly rejects him. How to convince her of his true feelings when he is not sure himself?
Although transformation can happen, sometimes it takes more strength than one can ever imagine.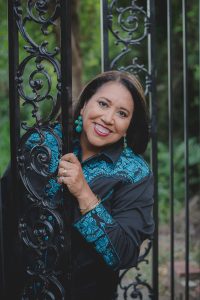 About Hildie:
Bestselling author Hildie McQueen loves unusual situations and getting into interesting adventures, which is what her characters do as well. She writes romance because she is in love with love! Author of Romance in Highland historical, Western Historical and contemporary, she writes something every reader can enjoy.
Most days she can be found in her pajamas hiding from deliverymen while drinking tea from her David Gandy coffee mug. In the afternoons she browses the Internet for semi-nude men to post on Facebook.
Hildie's favorite past-times are romance conventions, traveling, shopping and reading.
She resides in beautiful small town Georgia with her super-hero husband Kurt, an unruly boy Chihuahua Pepito and a spoiled rotten girl Chiweenie named Lola.
For more about Hildie visit hildiemcqueen.com
and for more about host Debra Parmley visit debraparmley.com
Book Lights – shining a light on good books!