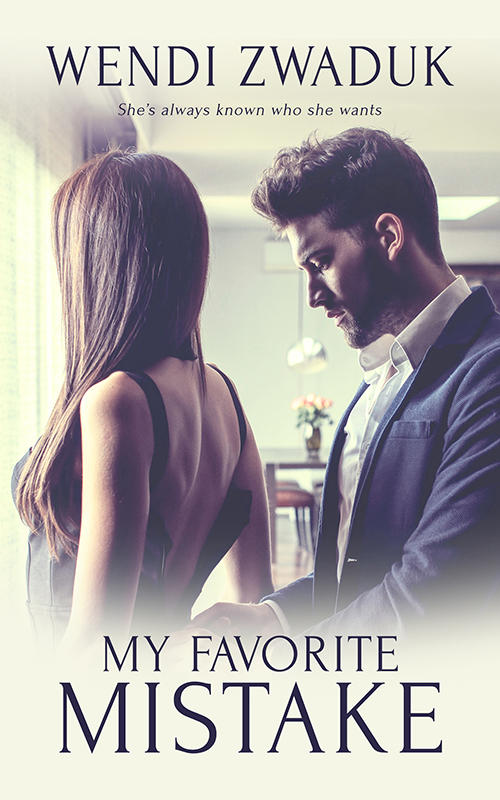 I Love My Library by Wendi Zwaduk
Libraries have been an integral part of my life pretty much as long as I can remember. Going to the library when I was a kid was a treat. We tried to keep our trips—anywhere—to a minimum, but the library was within walking distance. My mother made sure we went. If there was a summer reading program, we took part. If I'd have had my way, I would've had my first job at the library. The smell of the books and the feel of the cards in the card catalogue are something I'll never forget.
When I was in the sixth grade, I took part in the summer reading program. I don't remember what made me want to, other than I liked the competition of trying to read as many books as I could. But one different part of this particular summer reading situation was a competition. Not just who can read the most books, but it involved creating a project/diorama/or however your imagination ran. I remember my mother had no idea I was even thinking about taking part. She knew I was doing the program, but to go to that next step? I figured…why not? So I created a diorama for a Baby-Sitters Club book about a wedding. I created a wedding scene and turned the thing in. That's the last I thought about it. I just wanted my artwork posted at the library. I don't know what the criteria happened to be for the contest, but my little paper wedding scene was chosen as a winner and I ended up on the local television station to talk about it.
This event fostered a different kind of love for my library. It showed me the power of words and pictures. I could take my interpretation of a book and run with it. I'd like to think this was part of my early training to be a writer. I loved the freedom to go to the library, find a book and lose myself in it and if I so desired, I could create art to go along with it.
Another thing I love about my library is the people. Back when I entered that contest, the children's department head was a lady by the name of Mary Court. She reminded me of the grandma figures in most kid books. The lady with the warm smile, the happy attitude and the one who ready the books out loud. I guarantee if she hadn't been so nice, I probably wouldn't have hung out at the library so much. In my local library, I made a close friend. Melissa Mallinak has been so instrumental in my writing career. How? She helped me get my books on the physical shelves, but the virtual ones, too. Plus, she's a friend. She genuinely cares about the library, patrons and the experience. When I visit, we spend a lot of time talking and having fun.
Without experiences like the summer reading program and people like Mary and Melissa, my writing career wouldn't be the same. I owe a lot to my library and those wonderful books.
Want a snippet from my latest release, My Favorite Mistake? Here you go!
She's always known who she wanted. Now she's needs to find the strength to make him see they're more than a mistake.
Molly Neff creates promotional art for companies with confidence and her working partner is sex on legs. Austin Dean is sexy, smart and everything she's wanted in a man since the moment they met. They've slept together a couple of times, but things haven't worked out between them. When another woman enters the picture, can Molly convince Austin they belong together or will the relationship end up scrapped for a better idea?
As much as he likes working with Molly, Austin wants more out of life than creating advertising campaigns for others. He wants to be the star. Molly has always been his good luck charm—with her brains and charm, she helps him make his dream come true. But his starring role comes with complications. He's always sort of known he loved Molly, but another woman wants his attention. Will he choose Molly and a simple life with her or the bright lights of fame?
You can purchase MY FAVORITE MISTAKE? at:
https://www.totallybound.com/book/my-favorite-mistake
Available from Kobo: https://www.kobo.com/us/en/ebook/my-favorite-mistake-15
Amazon/Kindle: https://www.amazon.com/My-Favorite-Mistake-Wendi-Zwaduk-ebook/dp/B01MSTLUSB/ref=sr_1_fkmr0_2?s=books&ie=UTF8&qid=1484006559&sr=1-2-fkmr0&keywords=saturday+night+special+wendi+zwaduk
amazon print: https://www.amazon.com/My-Favorite-Mistake-Wendi-Zwaduk/dp/1786861070/ref=sr_1_fkmr0_3?s=books&ie=UTF8&qid=1484006559&sr=1-3-fkmr0&keywords=saturday+night+special+wendi+zwaduk
How about a little about Wendi Zwaduk?
Wendi Zwaduk is a multi-published, award-winning author of more than one-hundred short stories and novels. She's been writing since 2008 and published since 2009. Her stories range from the contemporary and paranormal to BDSM and LGBTQ themes. No matter what the length, her works are always hot, but with a lot of heart. She enjoys giving her characters a second chance at love, no matter what the form. She's been the runner up in the Kink Category at Love Romances Café as well as nominated at the LRC for best contemporary, best ménage and best anthology. Her books have made it to the bestseller lists on Amazon.com and the former AllRomance Ebooks. She also writes under the name of Megan Slayer.
When she's not writing, she spends time with her husband and son as well as three dogs and three cats. She enjoys art, music and racing, but football is her sport of choice. Find out more about Wendi at:
https://wendizwaduk.wordpress.com/
www.facebook.com/wendizwaduk.meganslayer
https://twitter.com/WendiZwaduk
http://www.goodreads.com/author/show/3495446.Wendi_Zwaduk