If you love Historical characters that have depth, grit and perseverance, then you won't want to miss Award-Winning and Bestselling author, Piper Huguley! Piper joins me on Thursday, April 20th at 6pm EST. Piper Huguley was named 2015 Debut Author of the Year by Romance Slam Jam and Breakout Author of the Year by AAMBC, is a two-time Golden Heart ®finalist. and is the author of "Migrations of the Heart," a three-book series of historical romances set in the early 20th century featuring African American characters. Book #1 in the series, A Virtuous Ruby, won Best Historical of 2015 in the Swirl Awards. Book #3 in the series, A Treasure of Gold, was named by Romance Novels in Color as a Best Book of 2015 and received 4 ½ stars from RT Magazine. Huguley is also the author of the "Home to Milford College" series. The series follows the building of a college from its founding in 1866. On release, the prequel novella to the "Home to Milford College" series, The Lawyer's Luck, reached #1 Amazon Bestseller status on the African American Christian Fiction charts. Book #1 in the series, The Preacher's Promise was named a top ten Historical Romance in Publisher's Weekly by the esteemed historical romance author, Beverly Jenkins and received Honorable Mention in the Writer's Digest Contest of Self-Published e-books in 2015. We'll sit down to chat about her latest novel, A Champion's Heart: Born to Win Men.
1935. Champion Bates left poky old Winslow, Georgia when he was seventeen years old. He had promised to elope with his childhood sweetheart, but pressured by other influences, he took an earlier train leaving his Delie behind. The pain at leaving her behind has tormented him for the seven years he fought as a ham and egg boxer, trying to make himself worthy of her. He had no chance for the big time until now. He has a fight with a contender boxer–a white man. However, he has been told more fighting will possibly blind him.
Back in Winslow, Cordelia "Delie" Bledsoe is out of luck. A teacher in the local school, she has the care of several children who have been abandoned by their parents. She's offered $200 to take the children out of Georgia. She wants to take them to her family in Pittsburgh to live on a family farm, but Champion Bates shows up, insistent on helping her. She does not want to trust her old love, but has little choice.
Champion wants to redeem himself with his former sweetheart and doesn't expect much, but the hair and eyes of one of Delie's young children tugs at his heart. In this story of sacrifice, Champ and Delie struggle to learn about love and both must grow A Champion's Heart.
Click on the book cover above for details on the upcoming show!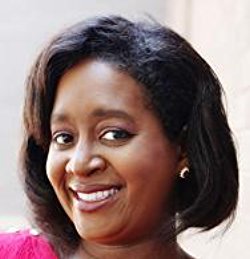 Great Historical Fiction!