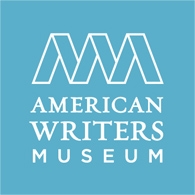 Located on the second floor of a vintage building at 180 N. Michigan Ave., the American Writer's Museum opened on May 16. Adding to Chicago's Cultural heritage, the museum showcases American literature. The idea germinated nearly a decade ago after Malcolm O'Hagan noticed his native Ireland had museums dedicated to their literature, but America did not. Raising the first $10 million dollars, he finally saw his dream open.
The mission of the museum is:
The mission of the American Writers Museum is to engage the public in celebrating American writers and exploring their influence on our history, our identity, our culture, and our daily lives.
The American Writers Museum strives to:
Educate the public about American writers – past and present
Engage visitors to the Museum in exploring the many exciting worlds created by the spoken and written word
Enrich and deepen appreciation for good writing in all its forms
Motivate visitors to discover, or rediscover, a love of reading and writing
Inspire the young writers of tomorrow
Through innovative and dynamic state-of-the-art exhibitions, as well as compelling programming, the American Writers Museum educates, enriches, provokes, and inspires the public.
The museum is open everyday except Monday. Ticket prices are $12, Seniors/Students $8 and children under 12 are free.
Additional information can be found on the museum's website.