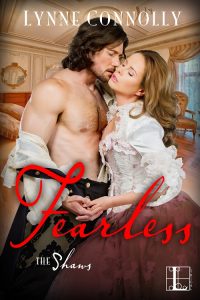 The Georgian Era by Lynne Connolly
When I was at school, I passed my exams on twentieth century history. When I went to university, I got a degree on Tudor art history. I added a footnote to the history books when I discovered that Thomas Cromwell was the first person to employ Hans Holbein the Younger on his second visit to England, thus proving that he was in with Cromwell's approach to secular propaganda. Interesting, eh? I thought so.
So when I came to write novels, which era did I choose? The Georgian. Of course I did.
It's my passion. I fell in love with the Georgian era when we did a project at school when I was nine, on tea and coffee. The teacher showed us a picture of a Georgian coffee house and I fell in love. It's been the longest love affair of my life.
Why? Lots of reasons, but truthfully, who needs a reason to fall in love?
At thirteen, I discovered Georgette Heyer, the queen of Regency romance. I still read her books today. She was witty, unsentimental and she introduced me to the Regency part of the Georgian era. But something was wrong. The correctness of her books, the politeness and the social manners. I wanted more. I wanted wilder.
I found it. In the mid-Georgian era, the 1750s, people said what they thought. They rioted, gambled, danced the night away in gorgeous silks, satins and velvets. They lived in the most elegant homes imaginable. They had affairs, eloped. If you broke the law you could be hanged or transported, or released, at the whim of the judge.
Ever since my first published series, the Richard and Rose series, I've carried on researching. I've visited stately homes, museums, art galleries. If there's one piece of advice I'd give to aspiring historical fiction writers, it's Do Your Research. If you don't enjoy the research, then go and do something else. You have to plough your way through the dry as dust tomes as well as the fun ones, because that's where all the good stuff is. The information that draws you in, and gives you the basic structure of the time, the skeleton that everything is built on. If you don't have that, you'll never recreate the era.
I've gone further, done research into the nooks and crannies of the era. I usually say that I do the research so readers don't have to, but the truth is, I'd do it anyway.
My latest book is Fearless, the first book in a new series about the Shaw family, who featured in the Emperors of London series. However, I work hard to make each book I write self-contained. This one is about Lord Valentinian Shaw, the wild child in a family of wild children. But he does it for a reason. Val is so extreme because his twin Darius is gay. If they're looking at Val, they're not looking at Darius. So far, so good. His parents have betrothed him to Charlotte, a grave, well-behaved woman who they believe will settle Val down.
Instead, the opposite happens. Charlotte becomes embroiled in a scandal that threatens to far outweigh anything Val has done. And when she does, Val is honor-bound to try to save her. For the first time, he really notices Charlotte, but by the time he falls deeply in love with her, he is in great danger of losing her.
Charlotte doesn't want to drag Val down with her, but the more she tries to get rid of him, the more determined he gets to stick with her. She's been in love with him all along, of course! Because who can resist a bad boy?
Fearless by Lynne Connolly

When Lady Charlotte Engles receives an offer of marriage from an eligible suitor, she's finally ready to let go of her long-held hope that her engagement to Lord Valentinian Shaw will result in marriage. For despite the betrothal their families made between them, Val shows no interest in leaving his reckless life behind in favor of one with Charlotte. But when her plea to end their arrangement ends in a heated embrace, suddenly Val seems reluctant to let her go . . .
The last thing Val wants is a wife, despite how desirous his lovely bride-to-be has become. But when he discovers sweet Charlotte is planning to marry a dastardly man, he feels duty bound to keep her safe, even if that means making good on his marriage pledge. Then Charlotte is taken hostage by her dangerous suitor and suddenly Val is ready to risk everything for the woman who has won his heart
Buy links
Kensington: http://www.ekensingtonbooks.com/book.aspx/35159
Amazon: https://www.amazon.com/Fearless-Those-Scandalous-Shaws-Connolly-ebook/dp/B01NAC5FC3
Apple: https://itunes.apple.com/mt/book/fearless/id1187681214?mt=11
Google: https://play.google.com/store/search?q=9781516102471&c=books
Kobo: https://www.kobo.com/gb/en/ebook/fearless-109
Nook: https://www.barnesandnoble.com/w/fearless-lynne-connolly/1125244525?ean=9781516102471 

About The Author: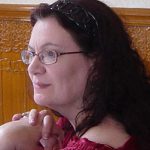 I write sensuous historical romance as Lynne Connolly, and contemporary and paranormal romance as L.M. Connolly
I was born in Leicester, England, and lived in our cobbler's shop with my parents and sister. It was an old house and most definitely haunted, but I didn't find out until I left that my great uncle had hung himself in the living room! But I think our ghost might have been older than that. It was built on the site of the old Roman cemetery, and the land had been constantly inhabited, being in the centre of town. Then, when the council bought the house from us to build a road, my grandfather retired and my father went and worked for the Post Office. My mother was a sample machinist; that is, she worked with designers on the prototypes (models or samples) of garments. So I was very well dressed! We bought a relatively modern house in the country, and my mother was blissfully happy. It's all very well living in a large old house, but it's a dreadful task to keep it clean and warm!
My mother's side of the family are Romany gypsies, although sadly we haven't any of the old trailers that are so astonishingly beautiful. I was taught to read the Tarot cards, and I usually use two packs; the Rider pack for simple readings and the Crowley Thoth pack for the complex stuff.
I've always had an interest in the paranormal and it's been a delight to be able to put some of this into my novels.
My other huge interest is the historical. I love all periods of history, but my favorites are the Tudor and Georgian eras. I research and research, because I love it. I will travel miles to see a new variation on the Palladian mansion! I am fascinated in finding out how people lived then, and creating a credible story with people who lived in past ages.
Author Links:
Goodreads: https://www.goodreads.com/author/show/355692.Lynne_Connolly
Website: lynneconnolly.com
Twitter: https://twitter.com/lynneconnolly or @lynneconnolly
Facebook: https://www.facebook.com/LynneConnollyAuthor/
Blog: http://lynneconnolly.blogspot.co.uk/