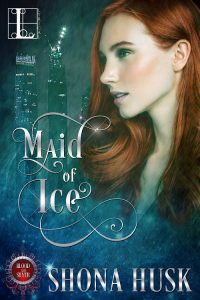 The vampires of the Blood and Silver series
Vampires have been the heroes of romance fiction for quite a while. With the Blood and Silver series I wanted to make them bad again…but not totally bad because in the world of the Blood and Silver series the vampires, or albanex as I called them, originally had a very important purpose. The albanex were elders who gave up life to become undead so they could pass on knowledge to younger generation. They were called the Keepers of the Law.
Having a vampire that could live for centuries meant that magical knowledge wasn't lost between generations and it would've given the society stability. Of course when the disaster hit and the people fled, bringing their Keepers with them, things went awry.
The albanex need human blood to survive. It is blood magic that keeps them alive and humans soon grew to fear them and other blond magic users. The myth of vampires was formed—I like to ground my magical world with reality in places. In this series it was the formation of the vampire myth and the lure of lost civilization.
With the loss of the civilization the rules got lost and perhaps some people became albanex for the wrong reasons. Power will always attract both those who know how to use it for the betterment of society and those who wield it for their own purposes.
Thousands of years later there is the tale that Keepers of Law survive in tombs around the world sleeping for when they are needed. Not even my Albah know if it is true but they aren't willing to abandon their elders.
In Maid of Ice a tomb will be opened and the truth revealed.
MAID OF ICE by SHONNA HUSK
Stalkers and death threats . . .
For Finlay Ryder, danger means playing a racecar driver on a daytime soap. That is, until he's forced to reckon with his true identity as an Albah, a magical ancient race, by one of his own kind. Someone wants him dead. And worse, an ancient vampire is on the prowl, drawing blood left and right. Now, Finlay has no choice but to hunt enemies with unspeakable powers—or risk being hunted himself . . .
. . . and that's just the first date
Ice skater Alina Nyx is using her broken wrist as an excuse for a career change. And when she falls for handsome Finlay, Albah drama feels like her new full-time job. Learning about magic and vampires is exciting, until her life is threatened. Now, as she begins to uncover her own mysterious powers, she must combine forces with Finlay to eradicate their foes for good, or all Albah will suffer . . .
YOU CAN PURCHASE MAID OF ICE AT:
https://www.amazon.com/dp/B06XBNCG1M/?tag=shohus-20
https://www.kobo.com/au/en/ebook/maid-of-ice
https://itunes.apple.com/us/book/maid-of-ice/id1209823057?mt=11
http://www.barnesandnoble.com/w/maid-of-ice-shona-husk/1125854719?ean=9781516100408
https://play.google.com/store/search?q=9781516100408&c=books
About The Author: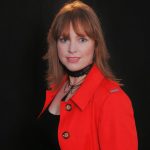 Shona Husk is the author of over forty books that range from sensual to scorching, and cover the contemporary, paranormal, fantasy and sci-fi romance genres. Her most recent series are Face the Music, Blood and Silver and Annwyn. As well as writing romance she also writes sci-fi for the Takamo Universe game and urban fantasy under anther pen name.
She lives in Western Australia and when she isn't writing or reading she loves to cook, cross stitch and research places she'd one day like to travel.
Author Links:
Website: www.shonahusk.com 
Twitter: www.twitter.com/ShonaHusk
Facebook: www.facebook.com/shonahusk
Newsletter: http://mad.ly/signups/119074/join