A Cemetery, A Cannibal, and the Day of the Dead Plus, a Few Day of the Dead Recipes
by C.C. Dragon
Deanna has seen a lot of wild paranormal and supernatural things in New Orleans. But grave robbers? Dead bodies exposed and pieces removed… Who would do that?
Could it be cannibals? Are these hate crimes? Mentally ill criminals? Or is it an elaborate hoax staged by Walking Dead fans?
The Day of the Dead and Halloween are a big deal in the Big Easy. Ghost and cemetery tours mean major business from tons of tourists. This desecration of old graves has to stop.
When the monsters turn out to be real and the dead are being disrespected, the supernatural balance is thrown into chaos. It's up to Deanna and friends to lock down the paranormal crazy before the veil between the living and the dead is destroyed.
You can purchase A Cemetery, A Cannibal, and the Day of the Dead at:
Amazon: https://www.amazon.com/dp/B0763CRJ66
Kobo: https://www.kobo.com/us/en/ebook/a-cemetery-a-cannibal-and-the-day-of-the-dead
iBooks: https://itunes.apple.com/us/book/id1291782122
Nook:  https://www.barnesandnoble.com/w/a-cemetery-a-cannibal-and-the-day-of-the-dead-cc-dragon/1127170351
Smashwords: https://www.smashwords.com/books/view/755372
Day of the Dead
 Sugar skulls are so cute! The Day of the Dead (aka NOT Halloween but November 2nd) celebrates our passed on loved ones. If you celebrate it all, you can actually turn Halloween into a three-day party. November first is for los angelitos. The little angels or little children taken too soon. Día de los Muertos follows on November 2nd. So it's not all costumes and drinking games—but it can definitely be a party!
The day of the dead traditions include offerings to the dead often at their gravesite. Since Halloween draws more people to cemeteries for various reasons (kids and their pranks or just to scare themselves silly…heck haunted tours are for adults too). These things can cause conflict. Teenagers destroying the offerings/ tributes to the dead. That could really piss off the dearly departed.
So it's best not to disturb the graves or anything near them…flowers etc. Party on Halloween and remember the dead on the other dates and you get the best of the holiday.
In case you missed the party, file these cocktails for next year:
Juan Collins
3 parts tequila
1 part freshly squeezed lemon juice
1 tsp superfine sugar
6 parts club soda
Pour the tequila, lemon juice, and sugar into a tall glass with ice cubes.
Add some club soda.
Garnish with an orange slice.
Raspberry Mojito
1.5 measures of white rum
1.5 measures of raspberry liqueur
A dash of lime juice
1/2 measure of sugar syrup
Top up of Soda water
Mint leaves
'Muddle' or gently crush your mint leaves and sugar syrup in a tall glass
Add crushed ice, lime juice, the raspberry liqueur and white rum. Top the glass up with soda!
Cocktail credit to: https://happythought.co.uk/day-of-the-dead/cocktails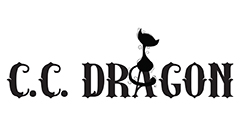 A Cemetery, A Cannibal, and the Day of the Dead Excerpt:
A straight woman owning a drag club in the French Quarter might seem odd. After Katrina hit, there were some unexpected property opportunities. Only having Ivy around made it a smart move. She had the Long and Big Easy turning a profit and packed every night. The décor changed and now it was decked out for Halloween. Smoky grays and full moons. Neon orange and green lights marked the dancefloor.
As always, hot shirtless men served drinks. I walked in and found Greg at a corner table staring at the glass bar. Following his line of sight, I saw Gunnar talking with Ivy and a tall handsome man in drag. I'd seen a lot of drag but a black man dressed as a very pretty Marilyn Monroe was a first for me. He pulled it off well.
Before I was noticed by Ivy, I headed over to Greg. "That's Brody?"
He nodded.
"You don't like him? Her…what's her drag name?" I asked.
"Brandy on the Rocks," he replied.
"Okay then. What's wrong with her?" I asked.
"I haven't gone over. Ivy just does this all the time. Half of them she doesn't bring here. She dates around," he said.
"No law against that." I knew Greg cared about his drag queen cousin. They were quite different but both adults.
"I worry about her. I want her protected. Another drag queen. In this political climate?" Greg asked.
"So, her getting married to a big burly guy is better?" I asked.
"Safer. Brody isn't weak but lean. I keep looking at them. I think this might be the one." Greg kept staring at them.
"Jealous? You can settle down whenever you want. Ex-priest wedding or gay wedding, I'm good with both." I shrugged.
He smiled. "I can take care of myself."
"Stern outer layer, always-so-tough Greg. Ivy wears her heart on her sleeve. Doesn't mean she's weaker than us. Sometimes she's better at relating to people because she's not pushing the emotions away." I watched for a moment and saw what Greg saw.
The sparkle wasn't just coming from Ivy. Brandy (aka Brody) stared at Ivy like she was a goddess.
"How long have they really been dating?" I asked.
"Gunnar asked around. Sounds like a couple of months at least. No one has a bad word to say about Brody, except an ex-boyfriend who seems bitter. He manages a bridal shop." Greg sipped from a bottle of water.
"Sounds pretty normal for Ivy. Good." I pulled out my phone and texted Ivy to let her know I was there.
Ivy looked around and I waved. She dragged Brandy over and Gunnar followed.
"Deanna, Greg, this is Brandy. Brody." Ivy nodded.
"Nice to meet you." I shook her hand.
Why were drag queen's nails always so much better than mine? I needed to get to a salon. Her French tips had a pretty golden pattern over the nail.
"Hi, Greg. You're Ivy's cousin?" Brandy asked.
Her voice was a bit low but drag was about expression, not passing as the opposite sex. Still, it was a little jarring.
Greg nodded. "Yep. But she's special and has a lot of friends."
Brandy smiled. "The obligatory mess with my cousin and I'll beat you up'? That's sweet."
Greg cleared his throat. "No. I'm not violent. I figured you'd know I used to be a priest. But she has a lot of friends who look out for her."
"Including police," I tossed in for fun.
"Be nice, you two." Ivy smacked Greg's shoulder.
"I already warned Brandy about Ivy's inner circle." Gunnar smiled.
My phone chimed and I checked it. A text from LeBlanc.
Just checking on you from last night. Feeling okay?
I replied: Fine. That was nothing.
A minute later my phone chimed. Where are you?
Was this guy serious? My club.
"Who are you texting now?" Ivy asked.
"LeBlanc. I had a vision last night at the cemetery and he got all freaked. He's just supposed to be part of the clinic stuff. I don't know why he's following me around while I work."
"He's interested in you," Gunnar said.
"No. He's confused. Thinks he's getting into business with a freaky psychic person. It's fine. I should've taken you with me then he'd have left me alone," I replied.
"Is he cute?" Brandy asked.
"Hot. Like reserved, stern Darcy hot." Gunnar winked.
"He's not." I rolled my eyes.
"He's hot." Ivy took Gunnar's side, of course.
I looked to Greg for support.
"I'm no expert on men's attractiveness, but he seemed interested in you. More than just work. Or friendship. It's subtle. He's not obvious or crude. That's good," Greg encouraged.
Ivy grabbed my phone and started texting.
"What are you doing? Stop!" I ordered.
"I'm just giving him the address. He can come by and have a drink with friends. It's a good test to see how a straight guy does in a gay bar," Ivy insisted.
I got my phone back and reread the message. At least there were no crazy cutesy emojis in there.
About the Author:
A loyal Chicago girl who loves deep dish pizza, the Cubs, and The Lake, CC Dragon is fascinated by the metaphysical and paranormal.  She loves creating characters, especially amateur sleuths who solve mysteries. A coffee and chocolate addict who loves fast cars, she's still looking for a hero who likes to cook and clean…so she can write more!
Website: www.ccdragon.com
Facebook: https://www.facebook.com/ccdragonauthor
Facebook Group: https://www.facebook.com/groups/752998138081518/
Google +: http://tinyurl.com/ccdragong
Twitter: https://twitter.com/authorccdragon