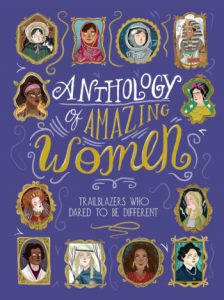 Just released in time for Women's History Month, comes The Anthology of Amazing Women from Little Bee Books. A book aimed at young girls, it features 50 women who have made significant differences in the world, and in the role of women today.
The book features well-known women such as Oprah Winfrey, and Beyoncé, as well as lesser known women in science, business such as Chien-Shiung Wu, an experimental physicist.
With illustrator Nathan Collin's fun and inspired work, each woman gets to be featured like a star.