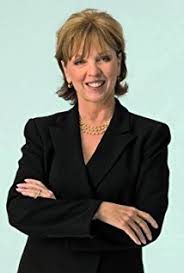 From Macmillian's Press Release:
Macmillan Audio announced today that it will begin publishing the audiobooks of Nora Roberts and her pseudonym J. D. Robb in the winter of 2019. St. Martin's Press publishes the print and e-book editions of Nora Roberts' novels. Starting with this acquisition, all formats of new Nora Roberts and J. D. Robb novels will be published by Macmillan companies.
"The New Yorker has called Nora Roberts 'America's most popular novelist,' and we are thrilled to have her on our list," said Mary Beth Roche, president and publisher of Macmillan Audio. "With our close relationship with St. Martin's Press, we bring an exciting synergy, aligning the brand messaging across hardcover, paperback, e-book, and audiobook editions. Nora Roberts is a publishing icon, and we look forward to building on her enormous fan base of listeners."
Roberts is the international bestselling author of more than 200 novels, including the "In Death" series, written under the pseudonym J. D. Robb, and has more than 500 million copies of her novels in print today. Roberts was named one of Time magazine's 100 Most Influential People.
Macmillan Audio records the best fiction and nonfiction available for both adults and children from Macmillan's publishers. Macmillan Audio productions have received eight Grammy nominations and numerous Earphones Awards and Audie Awards, including Audiobook of the Year.