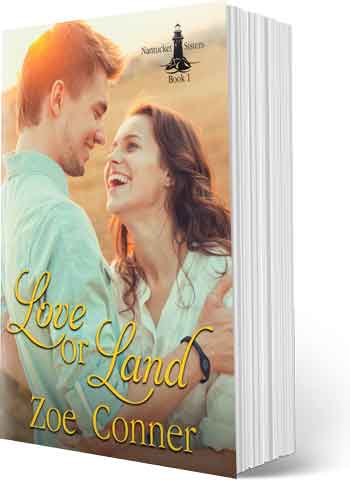 Tabitha is old money. Sean is new.
She has rich family and friends. His circle is small and cobbled together.
She is protective and stubborn. He takes what he wants without apology.
She was raised to be a lady. He acts like a gentleman.
The both have a drive to help people.
They both want the same plot of land on the island.
Toss in meddling sisters and employees, and these two are thrown together—but an emergency creates even more chaos in their persistent attraction.
May the best millionaire win!
Then again, love is priceless…
EXCERPT:
"Allow me. Jason constantly tells me I need to socialize more as well." Sean walked out on the dance floor before anyone countered his offer.
Colin nearly jumped when Sean approached.
"Can I help you?" Colin asked.
"May I cut in?" Sean replied.
"Of course, I always lose track when chatting with Tabitha. She and my aunt both adore the island and charity work. There is so much we have in common." Colin backed away quickly.
Sean stepped in and tried to read Tabitha's expression.
Once Colin was gone, Sean felt her relax in his arms.
"I hope you don't mind," Sean said.
"Not at all. I've known Colin a long time. Fresh conversation is welcome," she replied.
"Diplomatic." He smiled slightly.
"He's very smart and good to his aunt. He supports charities. He brought Sabrina back in touch with an old friend. She and Jason seem to have a lot to talk about." Tabitha glanced at her sister.
"They do. He's been trying to find her since we first spotted you two in the shop. He was telling me about your sister and when we went to knock on the door, you two were gone." Sean concentrated on not repeating his dance pattern too much. He could lead but natural variety wasn't his thing.
"That's my gallery, or it will be. I'm glad they reconnected. Paris is a romantic place to start off," Tab replied.
Sean nodded. "I don't care for it as much. London has certain charms. Scotland and Ireland are better."
"An anglophile. I agree but I do have a weakness for islands." She smiled.
He felt the difference. That was a genuine smile with warmth behind it.
"My mother's Irish so I took her on a tour once. She's gone back a couple of times with tour groups."
"That's very sweet. My seventh great-grandfather came over from England. My mother's family is Welsh, Irish, and Scottish. What about your father?" Tab asked.
He tensed and immediately shook it off. "I don't know too much about him. Mom said he was a mixed bag."
"That's a shame. You could always do one of those DNA tests to see. Well, you've met my siblings. Do you have any?" Tab changed the subject.
Sean was grateful the family area wasn't one he wanted to encourage. "No. Just me. How did your family end up in boat building?"
"It's a rather dull and not very flattering story. There must be something more interesting to discuss. What would you like to see on the island?"
"I'd like to see a Buxton yacht. The beaches would be nice. I was invited by your mother to the Fourth of July picnic. That was kind," he informed her.
Tab blushed and Sean liked that slightly embarrassed look on her face.
"It's basically an open invitation for the island. They take over a huge chunk of the beach far beyond the area by the house. Neighbors pitch in. Basically, if you wander by they'll give you food, beer, and sparklers. Don't feel obligated," she reassured him.
"Just when I thought I was special," he teased.
Tab pressed her glossy pink lips together. "I didn't mean the invitation wasn't sincere. My mother can be overly friendly. Like Veronica. Then again, some people think I'm not friendly or social enough at times. I try to find the balance. Or balance them out, maybe. Sabrina always strikes the perfect chord."
"We can't all be perfect."
"I'm far from it. How long have you known Jason?" she asked.
"Most of my life. We were friends growing up. That's why he's in Boston a lot. He comes home to see his family. He started going to New York and doing plays as a kid. He had talent. It's weird seeing him in movies," Sean admitted.
Tabitha nodded. "I bet. He seems very down to earth."
"He is. Fame is as intangible as the stock market. I couldn't be in a business so unstable." Sean found himself admitting things he wouldn't normally.
"I couldn't handle the public scrutiny. It's bad enough being a Buxton at times. Not that I don't love my family or the advantages. That sounded bad," Tab confessed.
"Not at all. Once you achieve a level of success in anything, people try to take it from you. Or take advantage of you. My mother is far too generous at times. I have to watch out for her."
"My sister is the same way. Too nice. My mother and Veronica can be a bit overzealous on some things as well."
"And your brother?" Sean asked.
"He is like my father. Calm and business-oriented. Meredith too. They tend to analyze things. I wish I could be more like that." She smiled.
"Why?" Sean asked.
Tab shrugged slightly. A wisp of chestnut hair fell from her up-do and landed on her cheek. Her clear eyes and porcelain skin were easy to get lost in. Sean tried not to stare.
YOU CAN PURCHASE LAND OR LOVE AT:
Kindle: https://amazon.com/dp/B079KTV4YM
Kobo: https://www.kobo.com/us/en/ebook/love-or-land-nantucket-sisters-book-1
iBook: https://itunes.apple.com/us/book/id1355144654
Nook: https://www.barnesandnoble.com/w/love-or-land-zoe-conner/1128099164
ABOUT THE AUTHOR:
Obsessed with Jane Austen and Downton Abby, Zoe writes modern day stories of intense love with strong yet complicated characters. She loves being near the water and island living is a dream. Her writing is supervised by demanding feline critics. A small-town recluse, Zoe travels rarely for family visits but explores the world through her stories.
Website: www.zoeconner.com
Facebook: https://www.facebook.com/authorzoeconner
Twitter: https://twitter.com/authorzoeconner
Amazon: https://www.amazon.com/Zoe-Conner/e/B079KTMM6N