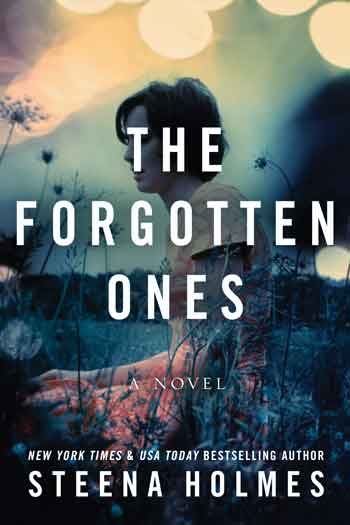 Steena Holmes is an incredible literary talent. She has had a great deal of success with early focus on romance and most recently, Women's Fiction. The key to success for Steena has been to always stay grounded and true to roots in her writing. It's how she has sold two million copies of her novels worldwide and was most definitely the formula when she released a series of popular mainstream titles including Finding Emma, Stillwater Rising and her acclaimed novel series Saving Abby in May 2016. Holmes's ability to provoke reader emotion and create works that people can identify with, has reinforced the Calgarian as one of the true mainstays of female Canadian fiction, with numerous accolades including being a New York Times and USA Today bestselling author.
Turn the clock forward almost two years and Holmes has followed up her success in Women's fiction to a different genre — Psychological Thriller and Suspense. On April 1, 2018, the release of The Forgotten Ones will hit North America both in print and online status. The novel, published by Lake Union Publishing focuses on the character of Elle, a girl who has survived numerous tragedies from her childhood using the ammunition of fairy tales that her mom told her, to chase away bad dreams. Weekly visits to her mother still create elements of paralyzing fear, a that fear that is reinforced when she receives a deathbed warning from her Grandfather, a man that Elle was always told died years earlier. The message given is frightening as Elle's grandfather delivers a message that threatens to uncover dark secrets about their family. As the past is shown, so is truth and Elle has to determine whether or not she can believe her grandfather's dark message.
The Forgotten Ones will keep you guessing page after page, twist after turn. Steena Holmes has delivered a thought-provoking thriller that will keep you on the edge of your seat as you wonder: what deep secret is Elle being subjected to and what is the real truth behind her families' secrets.
Initial reviews have been stellar for The Forgotten Ones, and there is every indication that the novel will follow the successful formula of all of Holmes predecessors. Of her last psychological thriller titled The Memory Child, Kirkus reviews writes "Reminiscent of The Twilight Zone, this novel has a feeling that will unsettle readers from the first page… An intense psychological drama…."
With the expected success that Steena will have with this novel, a full book tour has been planned for North America including stops in every major market.