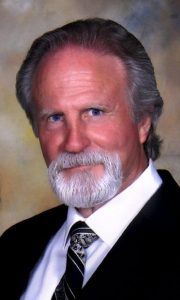 Welcome Gary. Please, tell us the synopsis of your book.
The Last Midnight is a story about a deeply troubled but exceptionally skilled criminal defense trial lawyer, Patrick Moynihan.  His wife was the victim of an unsolved murder six years past, and he has suffered from nightmares, which have torn his world apart.
He and his best friend and private investigator, Tommy Krumholtz begin the defense of an extremely brutal murder wherein the accused is the son of a wealthy and politically powerful businessman, who seems to be pulling strings behind the scene to help his son.  His hand in the corruption that follows only makes the defense of the case more difficult.
The son becomes the target of a ruthless and powerful gangster who takes him for his money and a large quantity of drugs, leaving a threat in place when he also finds the wife of the accused to be a victim of sadistic beatings.
Trial begins with both sides possessing damaging evidence, but the corruption from outside sources begins to control the progress of the trial.
The outcome of the trial is one not anticipated by any of the players in the courtroom.
What do you feel is the most unique aspect of your story?
This is a story involving unique and unusual characters.  Their involvement in one another's lives, although seemingly by chance, begins to show a pattern, even a plan, by a character who seems to be the least likely to be controlling to outcome of the case.
Tell us about your main character(s).
Patrick Moynihan, exceptionally skilled trial lawyer with a record of success resulting in significant media coverage;
Tommy Krumholtz, private investigator who has an ability to get people to share the inmost secrets and information;
Beverley Petrino, Deputy District Attorney, who comes to town to prosecute the accused, Martin Van Peltzer, but has another agenda;
Martin Van Pelzter, accused killer, spoiled son of Karl Van Pelzter, a wealthy and powerful dairyman and real estate developer, who is calling in political favors to save his son;
Junior Garfano, uncrowned king of the underworld, has the ability to upset the established order through the use of blackmail and unrestrained highly organized violence.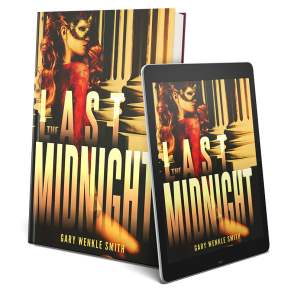 What genre(s) is this and who do you think will enjoy reading it? (type of audience)
The Last Midnight fits within the genre of legal thriller; murder mystery; and romance.
Have you received any feedback on it yet, and if so, what was it?
Thus far, there have been a good number of reviews on Amazon, all but one of which have been five-star.  Also, a high praise front-page story, and lengthy review by the Editor of the San Bernardino County Sentinel: "The Last Midnight takes as its subject matter a murder case, perhaps not too unlike some of the cases Smith has himself been involved in defending."  And, regarding the corruption of the system of justice:
"It is this element of Smith's narrative that is the most compelling and poignant and which makes The Last Midnight for me worthwhile reading…"  http://sbcsentinel.com/2017/09/local-lawyers-novel-examines-sbc-milieu-bares-truth-through-fiction/
 Tell us something about yourself that most of your readers may not know.
I don' think so.  If it's not part of my public persona, I don't want to share it. ?
What's next for you?
I intend to continue practicing law, and writing.  "Inside the Lie," my next novel, is close to the publication process, with the final edit almost completed.  A book of poetry, "Long Night of the Soul," is also on the way.  Finally, a true story: "I'm a Boy Scout: The Dennis Flechtner Trial" as told by his Criminal Defense Trial Attorney Gary Wenkle Smith, is a book proposal in progress.  Dennis' story of his acquittal after trial on three counts of murder will be the subject of a "Fear Thy Neighbor," episode, which is a production of the Discovery Channel, to be aired in the Spring of 2018.
 Where can people interact with you and find out more about you and your books?
I am available via social media, Facebook, with an author page (actually, as yet to be developed), an attorney page, and even a personal page.  Also, my website: www.GaryWenkleSmith.com provides a method of making contact with me.