Did you know Readers Entertainment has a new Tuesday podcast every week? Book Lights shines a light on good books every Tuesday!
Our host, award-winning paranormal romance author, Lisa Kessler, chats with authors from all genres every week, and you never know what might come up! Over the past few months we've heard authors chatting about yetis, the holy grail, sharks, aliens, FBI agents, True Blood, the Loch Ness monster and so much more!
Over the next couple of weeks we'll be posting some highlights from previous Book Lights shows, and if you'd like to listen live today Lisa will be chatting with Romantic Suspense author, Tonya Burrows!
http://www.blogtalkradio.com/circle-of-seven/2018/10/02/book-lights-radio-with-lisa-kessler-presents-author-tonya-burrows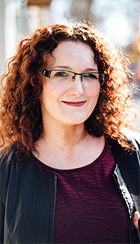 Tonya Burrows wrote her first romance at age 13 and hasn't put down her pen since. Originally from a small town in Western New York, she suffers from a bad case of wanderlust and usually ends up moving someplace new every few years. As of now, she lives in the Pacific Northwest with The Boyfriend, a diva schnoodle, a plucky pug-mix, and #writercat.
When she's not writing about hunky military heroes, Tonya can usually be found kayaking, hiking, or road tripping across the country. She also enjoys painting and B grade disaster movies.
If you would like to know more about Tonya, visit her website at www.tonyaburrows.com. She's also on Twitter @tonyaburrows and Facebook www.facebook.com/tonyaburrowsauthor
~~~
And for more about host Lisa Kessler visit: http://Lisa-Kessler.com
Book Lights – shining a light on good books!
We hop you'll listen in and join in the weekly book love with Book Lights!