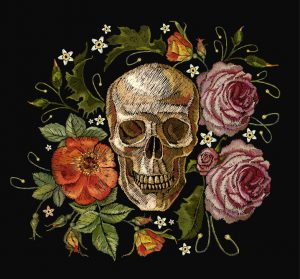 One of the definitions for the word Gothic is listed in the Merriam-Webster dictionary as of or relating to a style of fiction characterized by the use of desolate or remote settings and macabre, mysterious, or violent incidences.
Wikipedia had this to say about Gothic Literature-  Gothic fiction, which is largely known by the subgenre of Gothic horror, is a genre or mode of literature and film that combines fiction and horror, death, and at times romance.
Modern-Gothic fiction has several definitions and according to where you look it may or may not have to do with horror, or it may or may not have to do with romance.  But, the general consensus is that it is a mix of both and then some.
Goodreads, a popular online destination for bibliophiles, provides a list of Modern Gothic books that you can "shelve" to check out later.  Many of the authors listed give evidence of the Gothic theme in their titles, story and back cover copy.  One author, Kate Morton, had several books listed in this genre include THE LAKE HOUSE that boasts of a "a missing child", "an abandoned house"  and a "an unsolved mystery".  Its Gothic theme is solid and it spans from 1933 to 70 years later when a female detective is working on a troubling case that circles back to a missing child.  Other titles included WE HAVE ALWAYS LIVED IN THE CASTLE by Shirley Jackson and THE FATE OF MERCY ALBAN by Wendy Webb, an author who is known for modern gothic tales.  The list is long and debatable as to whether or not each book falls into an actual Modern Gothic genre.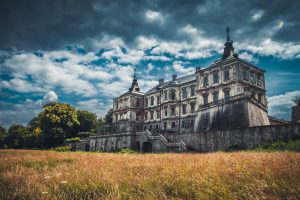 Gothic brings to mind the idea of castles, brooding men, innocent women on a quest, romance, horror and darkness.  Dracula was a Gothic tale most people recognize immediately.   But, for Modern Gothic fiction we see homes that are dark and mysterious, modern women who are on a quest, the men are still dark and brooding and there's a bit of something lurking there to make the heart beat faster and cause the reader to read with the lights on.  Many of these tales do have romance in them, but not all.
Stories such as Wuthering Heights or Jane Eyre could be considered Gothic in their own way because of the suspense, brooding hero and dark houses.  What other books could you consider Gothic? And which ones would you say are more Modern Gothic?