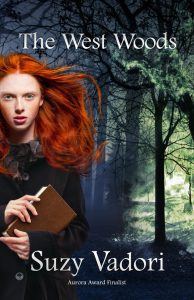 CALGARY BEST-SELLING, AWARD WINNING AUTHOR DELIVERS BOOKS TO SUPPORT KIDS HELP PHONE
Calgary, Alberta: One-upping impersonal delivery services, local Calgary Bestselling, Award-Winning Author Suzy Vadori is signing and hand-delivering orders of her popular The Fountain Series in the Calgary area this December, to support a great cause, Kids Help Phone (KHP).
"Signed books are such a unique, personal gift for readers of all ages. It is my privilege to bring books to readers' doors, and spread awareness of Kids Help Phone at the same time," says Vadori. "Many people don't realize Kids Help Phone sees a significant increase in young people needing support during the holidays, which can be a stressful time for many families. I'm proud to support KHP the whole year through, but especially during this critical time. All kids deserve to have a safe place to call."
This year, Suzy has toured Alberta, bringing the LOVE of writing, her books, and Kids Help Phone's message to schools from Kindergarten to Grade 12 across the province, with a portion of proceeds donated directly to KHP. Signing books and meeting her readers leading up to Christmas has become a tradition for Suzy – 2018 is her fourth annual campaign to raise awareness for Kids Help Phone's 24/7 counselling, information and referral services. As a charity, Kids Help Phone relies on the generosity of donors during the holidays to ensure that young people have a trusted place to turn to in any moment of crisis or need. A generous $5 will be donated to Kids Help Phone for every book sold through suzyvadori.wordpress.com, between December 5th and 23rd.
Signed books can also be sent nationally and internationally, for a nominal shipping charge. The delivery campaign runs from Dec 5-23. To order a signed book for someone on your Christmas list, visit suzyvadori.wordpress.com/DeliveryCampaign
Kids Help Phone is Canada's only national service offering professional counselling, information and referrals for young people 24/7 by phone, text, mobile app or on kidshelpphone.ca. Through its free, and anonymous service, young people can connect in both English and French for the support they need, in the way they need it most. Please call 1-800-668-6868, we are always open.
ABOUT THE AUTHOR: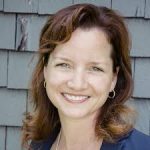 Suzy is the Calgary Bestselling, Award-Winning Author of The Fountain, and The West Woods, Books 1 and 2 of The Fountain Series, published by Evil Alter Ego Press. This fantastical Young Adult Series has received two Aurora Nominations for Best Young Adult Novel, as well as a Readers' Favorite Book Award Bronze Medal for Best Young Adult Romance, and Five Stars from both Readers' Favorite and San Francisco Review of Books.
Suzy lives in Calgary, Canada with her husband and three children and is an involved member in the writing community. Currently, she is the Program Manager, Young Adult/Children's Programming for When Words Collide (WWC), a literary festival held in Calgary each August, and teaches creative writing at Alexandra Writing Centre Society (AWCS) in Marda Loop. Suzy is also a member of the Young Alberta Book Society (YABS) and the founder of WriteIt! creative writing programs in schools, building young writers. Information about Suzy can be found at:  https://suzyvadori.wordpress.com/.
 Suzy is available for interviews, media appearances, speaking engagements, and/or book review requests. Please contact publicist mickey.creativeedge@gmail.com by email or by phone at 403.464.6925.