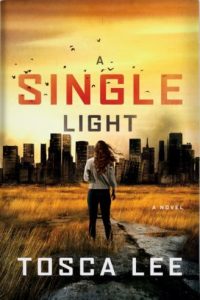 NYT BESTSELLING AUTHOR TOSCA LEE OFFERS GLIMPSE OF POST-PANDEMIC U.S. IN THRILLER THAT BLENDS HEADLINES, SCIENCE
A Single Light releases September 17, currently in development for TV
With the breakneck pacing and taut suspense fans have come to expect from New York Times bestselling author Tosca Lee comes A SINGLE LIGHT (Howard Books/Simon & Schuster, 9/17/19), the sequel to her headline-inspired bestseller THE LINE BETWEEN, which New York Times bestselling author Jonathan Maberry (VWars) calls, "the line between science fiction and terrifying real science."
Set in a U.S. crippled by a pandemic and cyberterrorism, A Single Light catches up with cult escapee Wynter Roth and ex-soldier Chase Miller, who emerge from their bunker to find a country ravaged by disease. Six months after vanishing into an underground silo with sixty others, Wynter and Chase emerge to find the area abandoned. There is no sign of Noah and the rest of the group that was supposed to greet them when they emerged—the same people Wynter was counting on to help her locate the IV antibiotics her gravely ill friend, Julie, needs in order to live.
As the clock ticks down on Julie's life, Wynter and Chase embark on a desperate search for medicine and answers. But what they find is not a nation on the cusp of recovery thanks to the promising new vaccine Wynter herself had a hand in creating, but one decimated by disease. What happened while they were underground?
With food and water in limited supply and their own survival in question, Chase and Wynter must venture further and further from the silo. Aided by an enigmatic mute named Otto, they come face-to-face with a society radically changed by global pandemic, where communities scrabble to survive under rogue leaders and cities are war zones. As hope fades by the hour and Wynter learns the terrible truth of the last six months, she is called upon once again to help save the nation she no longer recognizes—a place so dark she's no longer sure it can even survive.
A Single Light is a thriller of nonstop suspense about the risks of living in a world outside the safe confines of our closely-held beliefs and the relationships and lives that inspire us.
A Single Light is available for pre-order now.
Lee's headline-inspired first installment in the series, The Line Between, is inspired by the real headlines, including a Siberian village that became infected with anthrax from a thawing reindeer carcass in 2016 and scientific worry about infectious— and still viable—microbes in the melting permafrost. It addresses issues of big agriculture, and the potential fallout of an attack on the power grid, should incursions like these recorded by the U.S. government succeed: https://www.us-cert.gov/ncas/alerts/TA18- 074A
It has been optioned by Radar Pictures (Jumanji) and Ed Burns' Marlboro Road Gang Productions (Public Morals) and is in development for television as first reported by Deadline Hollywood: https://deadline.com/2019/01/edward-burns-radar-developing-the-line-betweenthriller-novel-for-television-1202538907/
The Line Between releases in paperback August 13, 2019. It is currently on sale in all eBook formats for $1.99 until August 4.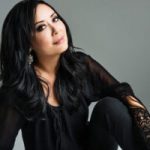 Tosca Lee is the award-winning, New York Times bestselling author of 11 novels including The Progeny, Firstborn, Iscariot, The Legend of Sheba, and The Books of Mortals series with New York Times bestselling author Ted Dekker. Her books have been translated into 17 languages and been optioned for TV and film.
Tosca received her B.A. in English from Smith College. A lifelong world adventure traveler, she lives in Nebraska with her husband and three of four children still at home. To learn more about Tosca, please visit ToscaLee.com.
Tosca is available for interviews, media appearances, speaking engagements, and/or book review requests – please contact mickey.creativeedge@gmail.com by email or by phone at 403.464.6925