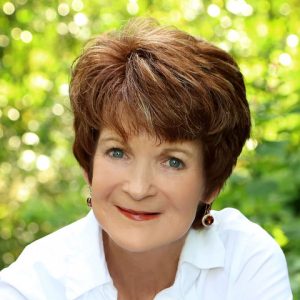 What Makes a Woman a Strong Heroine? by Author DiAnn Mills
As a writer, the importance of a strong heroine is vital to the success of any book. No one enjoys a wimpy and weak woman—not in movies, stories or real life. Establishing strong female characteristics takes think-time, and they may not be what you expect.
It's not her age.
It's not her career.
It's not brains or beauty.
It's not her social status.
It's not an ivy-league education.
It's not her ability as a crack shot or a master of self-defense.
I believe the following traits are vital for a woman to be a strong heroine. These are qualities I aspire to and maybe you women will too. 
A strong woman is not a victim. She may have been involved in a vulnerable situation in the past, but she acquired the tools to change and grew into a stronger person. The signs of victimized women are etched in a strong woman's heart and mind, and she is determined to help others take positive steps to improve their lives.
A strong woman approaches evil with either a flight or flee attitude and encourages others to evaluate all situations. She finds strength in her faith.
A strong woman doesn't need a man to rescue her. She's self-sufficient and resourceful.
A strong woman thinks more highly of others than herself. Her journey to become a better woman comes from an unselfish heart. She chases all signs of greed from her mind and heart.
A strong woman takes time for herself. Balance is key for living to her full potential. She practices self-nurturing before being of value to the rest of the world.
A strong woman is proud of her femininity. She doesn't deny her identity. 
A strong woman loves freely without demands. Love is an action verb and a mark of true strength. She practices showing love to those who are termed unlovable, an enemy, a family or friend who has hurt her.
A strong woman sets healthy boundaries based on love.A strong woman is in control of her emotions and deals with her psychological issues. In short, if a woman believes she needs help, she seeks wise counsel. Stuffing a mental hurt is asking for an ulcer . . . or worse.
A strong woman is health-conscious. The saying is true: "We are what we eat." She commits to eating nutritionally sound meals and exercising regularly.
A strong woman has a sense of humor. She's not opposed to laughing at herself or the world.
A strong woman is always learning. No matter her age, she believes continuous knowledge keeps her alive, healthy, in tune with the world, and purposeful.
A strong woman understands listening before speaking promotes wisdom. It's easy to interrupt and give advice. A wise woman allows the speaker to vent and chooses her words graciously.
A strong woman possesses a tight grip on tenacity to solve a problem or reach a goal. She's determined to succeed.
Strong women are all over the world. We can find her in every profession and often carrying the responsibilities of more than one person.
What do you feel is a characteristic of a strong woman?
ABOUT THE AUTHOR:
DiAnn Mills is a bestselling author who believes her readers should expect an adventure. She weaves memorable characters with unpredictable plots to create action-packed, suspense-filled novels. DiAnn believes every breath of life is someone's story, so why not capture those moments and create a thrilling adventure?
Her titles have appeared on the CBA and ECPA bestseller lists; won two Christy Awards; and been finalists for the RITA, Daphne Du Maurier, Inspirational Readers' Choice, and Carol award contests.
DiAnn is a founding board member of the American Christian Fiction Writers, a member of Advanced Writers and Speakers Association, Mystery Writers of America, Sisters in Crime, and International Thriller Writers. She is the director of the Blue Ridge Mountain Christian Writers Conference, Mountainside Marketing Retreat, and the Mountainside Novelist Retreat with social media specialist Edie Melson where she continues her passion of helping other writers be successful. She speaks to various groups and teaches writing workshops around the country.
DiAnn has been termed a coffee snob and roasts her own coffee beans. She's an avid reader, loves to cook, and believes her grandchildren are the smartest kids in the universe. She and her husband live in sunny Houston, Texas.
DiAnn is very active online and would love to connect with readers on: Facebook, Twitter, or any of the social media platforms listed at diannmills.com
Stayed tuned tomorrow for a Sneak Peek at DiAnn's latest release!!