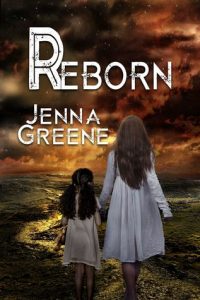 NEW SERIES BY ACCLAIMED YOUNG ADULT FANTASY AUTHOR WINS MOONBEAM AWARD
Fantasy and Science Fiction author, Jenna Greene is now an award winning author!
Her newest novel, Reborn has won the Moonbeam Award in the Gold Category for Best Fantasy and Science Fiction novel. It is a first for Jenna, who has been in the writing and publishing industry since 2015. Reborn, published by Foundations Books tells a coming of age fantasy about the character of Lexil, who discovers through the marks on her skin that she is a Reborn–someone who has lived before. Because of this, and the intricate mythology of her world, she is sold at auction and forced to become a slave, abruptly throwing her life and everything she's known into a chaotic spiral. At a time when Lexil is already struggling with the adversities of being a teenager, still reeling from the loss of parents, the effects of being portrayed as different take their toll. Lexil is out to understand and discover even more about who she is, and who she will become.
Intermixed with a unique and complex mythology, drawing from her own life experiences, and her ability to write truly authentic characters, Mrs. Greene tugs at our hearts when Lexil must save a young child, form a new ally with a charming boy named Finn, but most importantly, fight to survive.
Jenna is known for her talent of creating characters the audience can relate to whether they are young adults or adults, and this time, Lexil is no different. Her compelling writing style continues to captivate readers, asking tough questions and revealing the answers all while creating tension, true emotions, and imaginative world-building.
With five published novels to date, including her outstanding Imagine series, Jenna has a passion for writing that shines.
REBORN
The marks on Lexil's skin state she is a Reborn – someone who has lived before. As such, she must toil in service to those who have only one chance at life. Sold at auction, she is fearful but accepting of her new life. Everything changes when she must save a young child from a fate worse than death.
With the help of a new ally named Finn, she flees to the Wastelands. There she struggles to survive, while discovering more about herself, the world, and what it truly means to be Reborn. *Winner of the Moonbeam Award Gold Category for Fantasy and Science Fiction*
About The Author: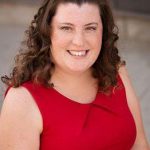 Jenna Greene is the author of the acclaimed Young Adult Fantasy series, Imagine! She is a middle school teacher, dragonboat coach, enthusiastic dancer, and semi-professional napper. She lives in Lethbridge, Alberta with her husband (Scott), and her daughter (Olivia).
Jenna is available for interviews, media appearances, speaking engagements, and/or book review requests – please contact mickey.creativeedge@gmail.com by email or by phone at 403.464.6925.