Erotic thriller writer Louisa Bacio talks about sheltering in place, books and other interesting, fun things!
You can listen to the podcast HERE or click on the picture below.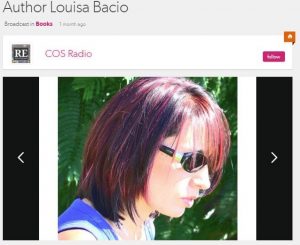 Talking about her book A New Orleans Threesome.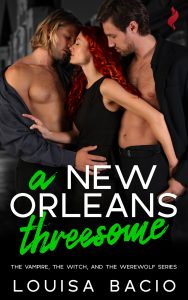 Louisa Bacio published her first erotic thriller in June 2010. A Southern California native, Bacio can't imagine living far away from the ocean. The multi-published author of erotic romance enjoys writing within all realms – from short stories to full-length novels.
Bacio shares her household with a supportive husband, two daughters growing "too fast," and a multitude pet craziness: Two dogs, five fish tanks, an aviary, hamsters, rabbits and hermit crabs. In her other life, she teaches college classes in English, journalism and popular culture. Find out more at: http://louisabacio.com/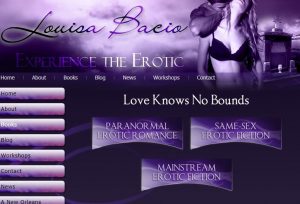 Radio show host Lisa Kessler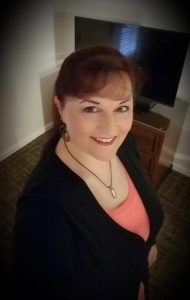 Lisa Kessler is a Best Selling author of dark paranormal fiction. She's a two-time San Diego Book Award winner for Best Published Fantasy-Sci-fi-Horror and Best Published Romance. Her books have also won the PRISM award, the Award of Excellence, the National Excellence in Romantic Fiction Award, the Award of Merit from the Holt Medallion, and an International Digital Award for Best Paranormal.
Her short stories have been published in print anthologies and magazines, and her vampire story, Immortal Beloved, was a finalist for a Bram Stoker award.
When she's not writing, Lisa is a professional vocalist, and has performed with San Diego Opera as well as other musical theater companies in San Diego.
You can learn more at http://Lisa-Kessler.com
RE on iTunes- https://podcasts.apple.com/us/podcast/readers-entertainment-radio/id280931729