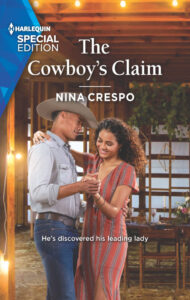 Lisa talks with author Nina Crespo about her amazing new book The Cowboy's Claim.  We take a brief jaunt down memory lane and launch into Nina's book and what she's doing now!
You can hear the Podcast HERE!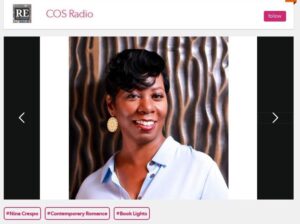 Nina Crespo lives in Florida where she indulges in her favorite passions — the beach, a good glass of wine, date night with her own real-life hero and dancing.
Her lifelong addiction to romance began in her teens while on a "borrowing spree" in her older sister's bedroom where she discovered her first romance novel.
Let Nina's sensual contemporary stories and steamy paranormal tales feed your own addiction for love, romance, and happily ever after.
You can learn more here: https://ninacrespo.com/