SHARING SUMMER READER AND SUMMER DEEDS WITH AUTHOR RACHAEL TAMAYO
Summer of Sin
Houston, Texas. Summer of 2020. Corona Virus. 100-degree heat. Mosquitos, and most importantly- The second book release of the Deadly Sins Series. But let me back up just a touch.
During this crazy year everything has been a bit topsy-turvy for the entire world, right now especially in Houston, one of the Corona Capitals of the world with another threat shutdown of the state looming darkly overhead.  What does one do to pass the time?
First of all, my husband of sixteen years and I are both considered essential employees, so we are both working. I have been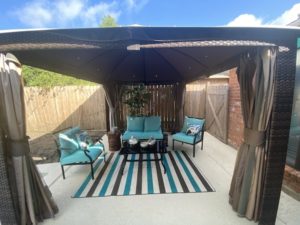 back and forth between work from home and working in the office- having two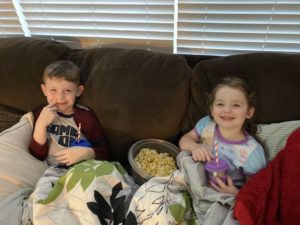 small kids. Between that, editing my new work, the new release of Carnal Knowledge (the Second Deadly Sins book) I have been more than busy. Carnal Knowledge might be the second in the series, but it's a standalone book. One of my favorite things about this series is the reader can start anywhere. Pick any of the books and you won't miss a thing. The first book being wrath, Break my Bones, Carnal Knowledge is Lust. Book three is entitled Mine, the sin of greed, and due out sometime in 2021.
We have also taken the time to remodel our backyard. An outdated yet much loved inground pool has been newly leveled, received updated decking and my husband continues to work diligently in the unforgiving heat to complete the project. Man it's been hot this summer!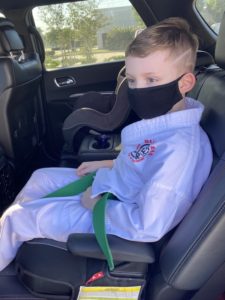 In between I find time to listen to audio books. You can find my reviews of my summer reading list on my blog at https://rachaeltamayowrites.com/rachaels-book-reviews. I am terrible at blogging, so I opted to use my love for books and post book reviews instead. My current read is Absynthe and Opium, by Lydia Kang, which I am loving.  Check out my reading list so far below.
The Broken Girls, by Simone St. James
Twist, by Genevieve Raas
The Southern Book Club's guide to Slaying Vampires, by Grady Hendrix
The Widow of Pale Harbour, by Hester Fox
The Witch of Willow Hall, by Hester Fox
And Midnight in the Garden of Good and Evil, by John Berendt- which kicked off my summer.
Now I just found out that there are some great classics on audiobook too, so you better believe that I've added Bram Stoker's Dracula and the complete audio of the entire Jane Austin collection. I enjoy historical fiction but getting into some of that language is impossible, so finding it on audio is like striking gold!
Wherever you are, I do hope that you are home and healthy, enjoying the summer sun and reading a good book.  I love relaxing in the sun with a drink and a good book. Be safe, be healthy, and happy reading!
RACHEL'S LATEST RELEASE IS CARNAL KNOWLEDGE: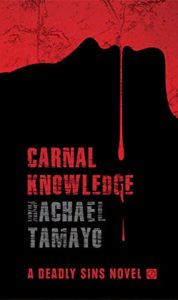 What do you do when you know you're on a serial killer's hit list?
Six women are dead, and Wren Addison is the next victim on the SMS Killer's list—or so she's been told after waking in a pool of blood with no memory of the events that have transpired.
Newly separated and struggling to start her life over after her husband's infidelity, Wren tries to remember what happened to her, but nothing is adding up as more horrors unfold around her.  With her life on a timer and the murderer taunting her, she realizes there is nothing typical about this serial killer.
Wren is pushed to the edge as she dances between knowing she's likely to die and fighting to be the first to survive.  As the truth starts to emerge, she rises to the challenge and decides not to go down without a fight.
Someone is going to die, and she's determined it won't be her.
YOU CAN PURCHASE CARNAL KNOWLEDGE BY FOLLOWING THIS LINK.
ABOUT THE AUTHOR:
Rachael Tamayo is an award winning, international bestselling author.  Her years of experience as a 911 (now retired) dispatcher gives her an unique insight into the human mind and she weaves that into a tapestry of light and dark into award winning, psychological thrillers that have breakneck twists.  She lives in Houston, Texas with her husband and children. You can contact her or follow her updates at any of the following links:
https://www.facebook.com/RachaelTamayowrites
https://twitter.com/rtamayo2004
https://www.goodreads.com/author/show/15251093.Rachael_Tamayo
https://www.goodreads.com/author/show/15251093.Rachael_Tamayo