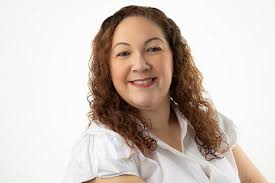 We welcome the amazing Amanda Jayde for a quick 15 minute spot to chat about her new release Bewitched, her new witch series and writing! Learn about some great dark romantic fantasy and the fun-loving Amanda!
I've been telling stories for years, but it wasn't until about 10 years ago that I began writing them down.
A few years after that, a very good friend of mine told me about a contest Romantic Times Magazine was having.  They were looking for short Erotica stories , up until then everything I had written had been very sweet and when faced with this I didn't think I could do it.  However, with her support and a little nagging I came up with a story that I was happy with.  Imagine my surprise when I was told that I was one of twelve finalists.
Since then I've tried to write every chance I get.  I usually have a story in my head, one finished and one or two in progress.  I also had the great pleasure of writing scripts for Circle of Seven Productions.  A wonderful company that invented and perfected the Book Trailer™.
Now, after many years of waiting, I am proud to have my books available to the public.  I hope it's a relationship that lasts many years and I hope you enjoy reading my stories as much as I enjoyed writing them.
Don't forget you can subscribe to our channel on BlogTalkRadio.com or iTunes!
BEWITCHED…………

Emily Caswell has secrets. Witches, curses, death–she's lived with them all, but the one thing she's wanted above all else is the one thing she can't have. Love. She thought her life was just fine if a little lonely, but if this was the price to pay, she could accept it. Until the one person who held her heart, the boy she once loved, returns.Ex-Navy SEAL Greyson Caulfield is coming home. Forced to retire after an injury, he is returning to civilian life. Back to his family, his best friends, and to face the one that got away. His one regret in life was how things ended with Emily, but now that he's back maybe he can set things right again.When love means courting death can these star-crossed lovers find a way to be together? And if death doesn't drive them apart, then the secrets Emily is keeping just might.