Although Half Priced Books is a chain, it is still family-owned and considered an independent. According to their website they have over 120 stores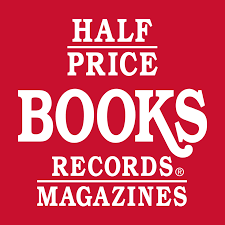 nationwide!
The store was started in 1972 and this independent bookstore chain believes in participating in community, promoting literacy and giving back.
From their website is a bit of their history-
How it all began
It was 1972. Corporate dropout Ken Gjemre and fellow bibliophile Pat Anderson opened a used-book shop in an old laundromat in Dallas, Texas. They ran ads in the local paper, declaring "We Buy Books," and soon found themselves with a few thousand books and hordes of customers. "You could stir them with a stick," Ken said.
And now? With more than 120 stores across the country, plus a website with customers and sellers around the globe, we've become America's largest family-owned retailer for new and used books.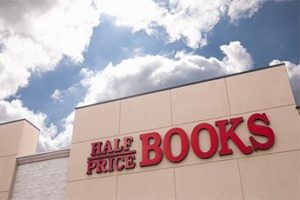 You might be surprised to find a Half Price Books near you! You can look for a store HERE. And don't forget that you can shop online!
Half Price Books also buys your books or DVDs and other media! You can take it in and they will make an offer. Either take cash or store credit. I got a lot of my Doctor Who DVD collection that way!
This is an amazing family-owned bookstore chain that I hope you'll support!