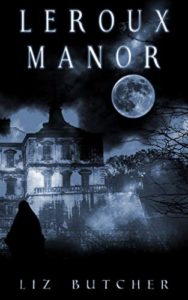 Camille's father just inherited the family manor from his estranged uncle, forcing her to leave her friends and city life just before her senior year of high school for the small town of Woodville, England. After seeing a strange old woman lurking on the estate grounds, she embarks on a mission to uncover the history of her new home. What she finds is wilder than she could have imagined—the murder of her ancestor, Caleb LeRoux, on the same day his six-year-old daughter vanished without a trace. And an unforeseen connection to Camille herself, as the only female LeRoux born to the family in over two hundred years. With the help of her new school friends, Camille delves into the secrets of the manor, uncovering an all-encompassing truth that will change the entire course of her life—past, present, and future.
PRAISE FOR LIZ BUTCHER
"What really sticks out from the very first chapter is just how fast the author takes readers into the action and mystery of this story." Anthony Avina, Top Book Reviewer Book Sirens
"Readers will love the larger-than-life characters, mayhem, and magic. I heartily recommend this book and urge you all to grab yourselves a copy if this is your type of story. Or even if it's not!"   Reads and Reels
"This is one impressive debut from an obviously gifted artist who knows how to blend human drama with metaphysical fantasy and mythology to create a splendidly unique novel with visceral force. Very highly recommended."  Grady Harp, Top 100 Book Reviewer Amazon
ABOUT THE AUTHOR: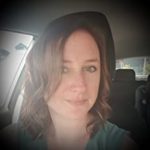 Liz Butcher resides in Australia, with her husband, daughter, and their two cats. She's a self-confessed nerd with a BA in psychology and an insatiable fascination for learning. Liz was previously the former Executive Assistant at the Horror Tree, which is a mainstream resource for authors and has published a number of short stories in anthologies including her own collection, After Dark, in 2018. Fates Fury was her debut novel and LeRoux Manor, her stunning new novel set for release, September, 2020.
More information can be found about Liz at her website:
https://www.lizbutcher.com.au/
To request additional review copies or an interview with Liz Butcher, please contact Mickey Mikkelson at Creative Edge Publicity: mickey.creativeedge@gmail.com / 403.464.6925.