Special Feature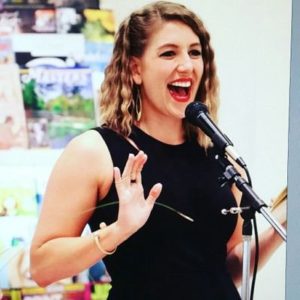 DIRTY LITTLE SECRETS WITH MIRANDA OH
My dirty little secret is writing about true events that have transpired in my life, and then turn around and call it fiction. Why you ask? Great question – the most important reason behind me doing this is that reality is stranger than fiction. The second is that it is one of the most self-reflective and healing tools I've come across in my path and journey of self-awareness. Lastly, it's such a fun way to play "what if" with my characters, and to examine other outcomes that may not have happened in reality.
Check out Miranda's latest release: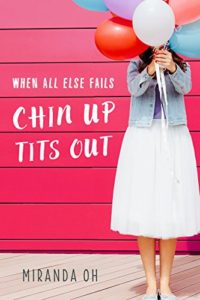 In book 2 of the "Chin Up Tits Out" series, Hadley is elated that her husband is finally coming home after years of fighting with immigration. Assuming that her "happily ever after" is about to begin, she dives in head first at being the best wife ever. An unexpected diagnosis sends her into a downward spiral. No amount of wine can help prepare her for this new journey.
They say it takes a village to raise a child, well…Hadley is in dire need of her village to help her get through the storm that lies ahead.
Follow Hadley in her adventure as she deals with disease; addiction; and a dark, twisted sense of humor.
Because when life sucks so bad, sometimes laughing is easier than crying.
Check out more about Miranda's books at:
Facebook: https://www.facebook.com/the.miranda.oh & https://www.facebook.com/ohmirandaoh
Website: www.mirandaoh.com
IG: https://www.instagram.com/ohmirandaoh/?hl=en & https://www.instagram.com/quillandinkposcast/?hl=en
Podcast Youtube Page: https://www.youtube.com/playlist?list=PLNiINfX_iapzz74DIUDADrepIDkgL7uO_