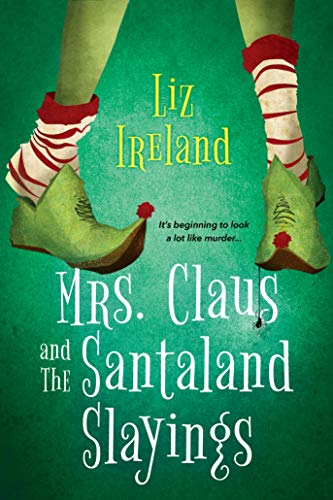 JO'S BOOK REVIEWS
Mrs. Claus and the Santaland Slayings By Liz Ireland
Wait! Santa wanted for murder? Of an Elf? What's his new bride April to think? A lot, and not all of it is good.
Mrs. Claus, April, is in love with Nick, but her life was completely upended when she learned her 'Nick' was St. Nick — you know of Santa fame?
This was a really fun read and the author did a amazing job of creating believable, mythical characters. Her world building was thorough enough that I kinda got nauseated at the thought of peppermint! LOL
Being the first book in the series, I realized there is a lot of backstory to flesh out, and while this is a cozy mystery, I wanted a bit more of April and Nick's story. I'm betting that will come with book two.
Great start to a fun series!