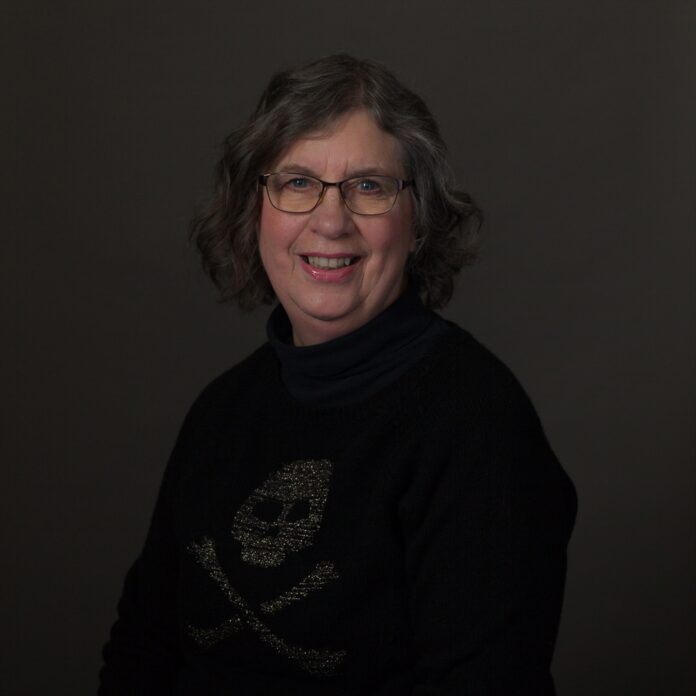 Special Feature — Falling in Love with Fall
WHAT I LOVE MOST ABOUT FALL by Ginger Bolton
I love fall. I love fog softening moonlight beyond spooky, bare trees. I love cool nights, warm blankets, cuddly sweaters, and wood fires creating fleeting images and long memories. I love walking in the woods and the scents of cool, fresh air. gurgling brooks, and mossy earth.
It's a perfect time to round up friends and kids, head out to a pick-your-own apple orchard, buy too many apples, and then party with chili, apple fritters, mulled cider, apple cider donuts, and lots of laughter. If any of that cider that was made in an old-fashioned cider press is still around a few days later, that cider might have become more interesting. . . . 
Fall is when we find ourselves making comfort food—stews and sauces simmering on the stove. Pot roasts in the oven. Cookies, cakes. One of these days, I'm going to have a taffy-pull again, working with a partner, both of us with buttered hands, tugging at the warm ropes of candy, slowly adding air to make it chewy instead of hard.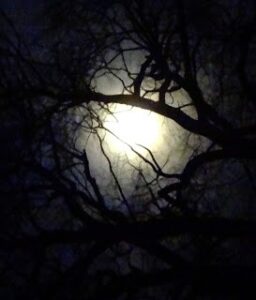 Leaves are a big part of what makes fall special. There's that onslaught of color—the reds, the oranges, the yellows mixed with evergreens against a pure blue sky. And there's that fragrance after they fall to the ground, and the crisp crackling as we shuffle through them, kicking them up like we did years ago.
Back then, raking leaves took all day, heaping them up, jumping into them, and raking then into another mountain, only to leap into them and scatter them again. Leaf bits got into our hair, clothes, and shoes. That was part of the fun.
And then there was Halloween, possibly the quirkiest holiday of the year. Costumes, candy, and scary critters. What could have been better?
My mother loved making costumes. Every September, she asked us, "What do you want to be?"
When I was little, I answered with whatever I was looking at while she was asking the question. Luckily, she was up the challenge of turning me into a telephone or a baked potato.
Telephones, at least the ones in our house, really looked like the one my mother made for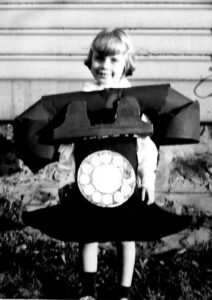 me.
Unfortunately, I have no photos of the baked potato.
It was too bulky to fit in the space between our second grade desks and the chairs welded to them. I had to sit in the reading circle. Made brave by my newfound anonymity, I proclaimed in the deep voice that any self-respecting potato might employ, "I'm a baked potato!"
Wearing our costumes, everyone in the school paraded around a couple of blocks to the cheers, applause, and probably laughter, of onlookers.
Because of the way I'd disguised my voice and also because I was wearing my brother's old brown cords and shoes, but mainly because my head was concealed in a cereal box painted yellow to resemble a pat of butter with eyeholes, I won the prize for being the last one in class to be recognized. Then I was able to take off the costume and eat my cookie, a jack-o'-lantern with the yummiest orange icing ever.
That night, I had trouble seeing where I was going. My brother, disguised as a giant hat, couldn't see much, either. But we bumbled safely around the neighborhood. And collected apples, popcorn balls, and best of all, candy.
I love fall.
Check out Ginger's latest release: BOSTON SCREAM MURDER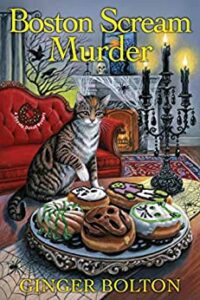 Halloween in the small town of Fallingbrook, Wisconsin, is the perfect season for Deputy Donut owner Emily Westhill to unmask a killer.
 
October 31 is just around the corner and Emily Westhill's Boston cream donuts, carved with a scream, have made an indelible impression on local eccentric Rich Royalson. So much so that he's ordered three dozen, with no screaming faces and twice the fudge frosting, for his seventieth birthday—a special event in more ways than one. It's to be held on fog-shrouded Lake Fleekom where, twenty years ago, his wife mysteriously drowned.
But the next day, when Emily arrives with her Boston cream donuts, she stumbles upon Rich's corpse. The poor guy wanted a unique birthday bash—just not one to the side of his skull. With a guest list of possible perpetrators left at the scene, Emily soon discovers that the Royalson closet is rattling with skeletons. As the fog thickens, motives mount, and the tricks outnumber the treats, Emily fears that Rich may not be the last one in Fallingbrook to go out screaming.
ABOUT THE AUTHOR:
Ginger Bolton is very fond of donuts, coffee, and coffee  shops that encourage patrons to linger and chat. Ginger lives in a rural  area dotted with cozy villages. When she isn't reading, writing, or  daydreaming while gazing out windows, she plays with sewing, knitting, and embroidery, and generally wreaks havoc.  As Janet Bolin, Ginger wrote the Threadville Mystery Series–murder and mayhem in a village of needlecraft shops.