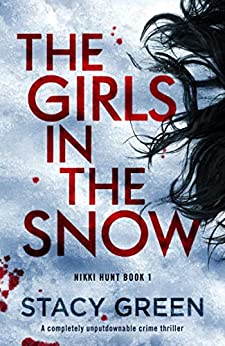 Book Review by Maureen Gianinio
Gripping, right from the start. Even when I had to put it down my brain was sorting through what I read, trying to put pieces together of the case Special Agent Nikki Hunt and her team had undertaken. Wondering who to suspect and whether Nikki's and other characters' pasts were part of the murders in the present!
Stacy Green spins a great crime thriller, slowly peeling back the layers of crimes, building suspicions, keeping you guessing til the very end. I appreciate the way we are introduced to main character, Nikki Hunt. Her story woven masterfully into to storyline, a perfect reveal of her journey and character growth. The complexity of minds and motivation keep antagonists and protagonists human…Misplaced trust, bruised egos, and other factors affect the lives of so many, take you on a great journey of discovery. I look forward to accompanying Nikki, her team and other, now favorite, characters as this series grows!
Recommended read!