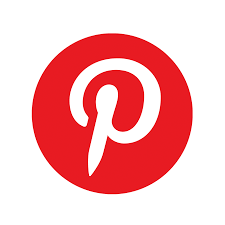 Fascinating Authors on Pinterest
We've all pinned those projects on Pinterest that we are 'going to do'. Right? Yes, we have boards for everything from recipes to remodeling — all with good intentions. Most of us who are readers also have boards featuring some of our favorite books hoping to share those volumes of thrilling stories with others. But, did you know many authors have Pinterest pages too? If you've ever wondered what an author envisions as their characters, it's a great place to check out their storyboards. Many authors have board for each book, or a series, and visual boards highlighting their fictional locations, character clothing, and even a few teaser board for upcoming books.
Here are just a few we thought you might love! If you have an author that isn't included here, simply use the Pinterest search bar with their name and make sure you tell us in the comments of those you follow so others can follow!
Sheila English:
https://www.pinterest.com/booktrailer/
Christine Feehan
https://www.pinterest.com/authorcfeehan
Evangeline Holland
Toni Shiloh
Lisa Kessler
Patricia W Fischer
Kathrin Hutson:
https://www.pinterest.com/kathrinhutson
Kristine Raymond:
https://www.pinterest.com/authorkristiner/book-covers/
Melinda Curtis:
https://www.pinterest.com/melcurtisauthor/
Kelly Brakenhoff:
https://www.pinterest.com/kellybrak/_saved/
Ann Charles:
https://www.pinterest.com/AnnWCharles/
Christie Stratos:
https://www.pinterest.com/cstratoswrites/
Liz Butcher:
https://www.pinterest.com.au/lizbutcherauthor/_created/
Anna J. Stewart:
https://www.pinterest.com/AnnaJStewart
Nicole Haldoupis:
http://www.pinterest.ca/nicolehaldoupis
Jocie Mckade:
https://www.pinterest.com/jociemckade9/
Kristine Raymond:
https://www.pinterest.com/authorkristiner/book-covers/
Melinda Curtis:
https://www.pinterest.com/melcurtisauthor/
Kelly Brakenhoff:
https://www.pinterest.com/kellybrak/_saved/
Ann Charles:
https://www.pinterest.com/AnnWCharles/
Christie Stratos:
https://www.pinterest.com/cstratoswrites/