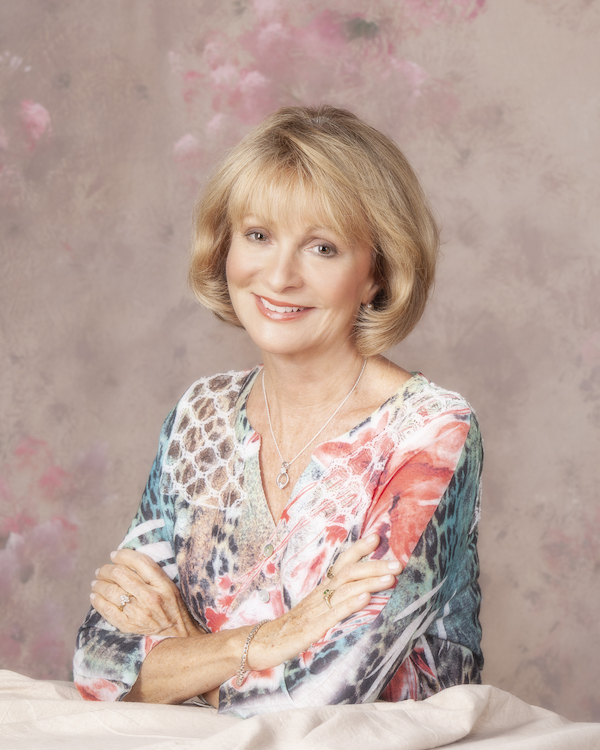 Welcome, Kate, we're excited to have you on Reader's Entertainment!
Let's start with learning a bit about you. Where you're from, where you live? Is writing your full-time job?
I'm a Hoosier (Indiana) born and bred, but I also live part-time in Key West, Florida, a fun, funky city host to many writers, artists, and musicians. Writing is my full-time occupation.
How long have you been writing?
I started writing for children's magazines after my daughter was born (I was an elementary teacher before I had children) and graduated to historical romance novels about a year later. My very first novel was published in 1995, and since then I've published 30 more titles, the majority in cozy mysteries.
Give readers a look at a typical writing day.
Mornings are reserved for my internet work as well as household chores, walking my dog, and errands. Afternoons are all about writing whatever I'm currently working on.
Tell us about your latest release? Where the idea came from? Perhaps some fun moments, or not so fun moments?
Here's the scoop for A BIG FAT GREEK MURDER. I was sitting in the chair at my hair salon watching in the mirror as my stylist wielded her long sharp scissors. I started thinking about the scissors as a murder weapon, and since my main character Athena's sister Selene is a hair stylist, it seemed like a great idea to use her in a plot. As I watched customers walk past my chair, I realized how easy it would be to snatch a pair of scissors off a tray and stuff them into a purse when the stylist was away from her station. Because the other stylists are busy with their customers, talking, snipping, blow drying, etc., no one would even notice.
Naturally, it would take advance planning. Timing would have to be right, so the perpetrator would have to know the stylist's schedule. But as I plotted out the story, I realized that a determined murderer would be able to pull it off. Then it would be a matter of wiping the scissors clean and incriminating the stylist, leaving misleading evidence in places like a dumpster behind the salon. There's more, of course, but you'll have to read the book to find it.
Could you share one detail from your current release with readers that they might not find in the book? Perhaps a juicy bit of back-story, or something only you know about a character.
I named my main character, Athena Spencer, after the famed goddess of war, wisdom, and handicrafts because, like her namesake, Athena goes to battle for justice and equality, boldly protecting her hometown from evil. In ancient Greece, Athena was regarded as the patron and protectress of various cities, particularly the city of Athens, from which she most likely received her name. She's usually shown in art wearing a helmet and holding a spear.
If you could be one of your characters for a day which character would it be? Why?
It would be Delphi. Delphi is the youngest sister of four, the first three having been named after goddesses – Athena (the main character), Selene (the moon goddess) and Maia (goddess of the fields). Delphi, however, was named after the Oracle of Delphi, a seer, and because of that, she firmly believes she has the gift of foresight. She loves nothing more than to entertain people (and enlighten them) by reading their coffee grounds, Greek style. She's a funny, free spirit who dresses as the mood moves her, unconcerned about what other people think of her. I'd love to be like that.
All writers are readers. Are there any particular authors that have influenced how you write and, if so, how have they influenced you?
I love humor and I love to sprinkle it throughout my mysteries. When I was twelve, I read my first Jean Shepherd book (Think: A Christmas Story) and fell in love with his funny, fast-paced style of writing. I took a lesson from him and hope my stories brighten readers' days as Jean's did mine.
Your favorite go to drink or food when the world goes crazy!
A deep, dark cabernet wine and a big piece of Ghiradelli dark chocolate.
What is the one question you never get ask at interviews, but wish you did? Ask and answer it.
Q: For the Goddess of Greene St. Mysteries, how did you come up with the setting of Sequoia, Michigan, a fictional town?
My intention was to design a coastal tourist town similar to Saugatuck, Michigan, a place I find very charming. Since I'm a part-time resident of Key West, Florida, as well as Northern Indiana, (near the Michigan border), I drew upon my knowledge of Key West to design the main street in Sequoia – Greene Street, which is based on the famous Duval Street. I blended the charm of the Lake Michigan city with the tourist-based economy and attraction of Key West to come up with the unique town of Sequoia.
Thank you so much for joining us today, Kate!!!
The New York Times bestselling author of the Flower Shop Mystery series returns with the second installment in her new Goddess of Greene St. Mystery series starring single mom Athena Spencer, who returns to Michigan to work at her family's garden center, raise a pet raccoon, and dig up the dirt on suspects when a wedding rehearsal ends up with the murder of a groom…
The entire family has been put to work when a big fat Greek wedding rehearsal is booked at the Parthenon. All hands are needed for rolling grape leaves, layering moussaka, and keeping the bride calm. But then the groom goes M.I.A. and there's far more to worry about than just whether Yiayia's lemon rice soup has gone cold.
No matter how tangy the tzatziki, everyone's appetite is ruined when the groom is found dead, a pair of scissors planted in his back. When the bride accuses Athena's sister Selene, a hairstylist, of seducing and stabbing her fiancé, it's all-out war–and it's up to Athena to dig up the dirt on the suspects and nip these suspicions in the bud…
You can purchase A Big Fat Greek Murder at:
Amazon: https://tinyurl.com/yydsk5rq
Target: https://tinyurl.com/y376l7vd
Kobo: https://www.kobo.com/us/en/ebook/a-big-fat-greek-murder
Social Media Links
Facebook: https://www.facebook.com/authorkatecollins
Instagram: https://www.instagram.com/katecollinsbooks/
ABOUT THE AUTHOR
Kate Collins is the New York Times bestselling author of the Flower Shop Mystery series, the Goddess of Greene St. Mysteries, and numerous historical romances. Her popular Flower Shop Mystery series ran for 19 installments, three of which were adapted by Hallmark Movies & Mysteries® into original television movies starring Brooke Shields and Brennan Elliott. An Indiana native, Kate graduated from Purdue University with a Master's degree in education. She loves to garden and lives in Northwest Indiana and Key West, Florida. Visit her online at KateCollinsBooks.com.