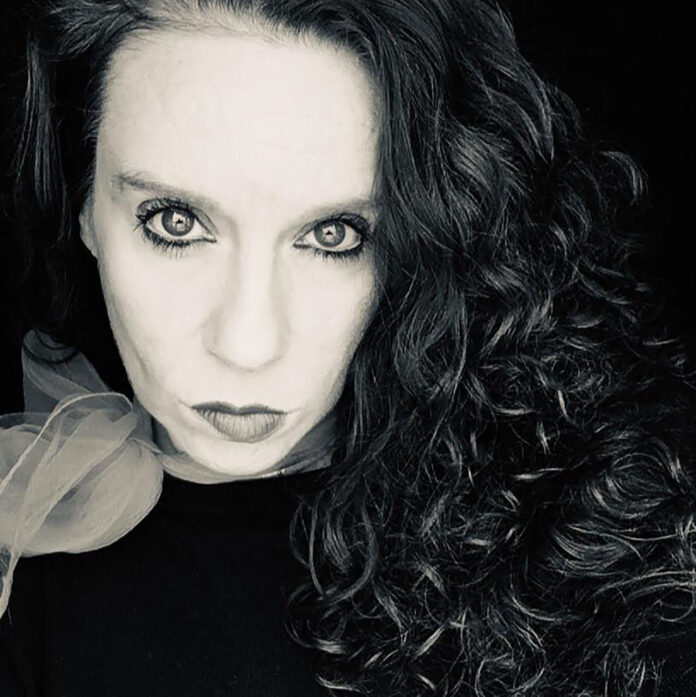 What 2020 Taught Me by Jennifer Anne Gordon
At the height of the most powerful creative work of her life, Shirley Jackson suffered from intense agoraphobia. There were months that she was unable to leave her home. Her isolation, and at times deep mental instability led her to create work that inspire me and legions of other horror lovers, now. If there were no Haunting of Hill House, and We Have Always Lived in the Castle, then books like Beautiful, Frightening, and Silent and From Daylight to Madness, and When the Sleeping Dead Still Talk (my Literary Gothic Horror novels) would not exist.
I would have a voice that I would perhaps still be afraid to use.
In my past, I too have also suffered from this affliction, this all-encompassing fear to leave the house. It was years ago when I first experienced it, and I was involved in a abusive and controlling relationship. I made my living selling my artwork online. My world was small, it consisted of my old house, my art studio, my dog, my fear, and my imagination.
I created paintings and collages of sad women, former vaudeville stars, most who died young, seeped in tragedy and gin. I saw myself in those women, I created each one as a way of screaming out of my closed windows and bolted doors. I created them as a reminder to the world and to myself that once upon a time I too was an actress on a stage, I was a poet, I was a person.
At the end of February, when 2020 was still so new, my fiancé and I returned home from a trip to Spain, we were on a long-crowded flight, people coughed for hours on end, and I could not find a comfortable way to sit or sleep. My now award-winning novel Beautiful, Frightening, and Silent had just been released and sold record numbers during the presale from my publisher. People would come into the dance studio where I worked with copies of my novel for me to sign, which I did, in a beautiful metallic red marker.
I felt at that time that I was on a precipice of something, perhaps something beautiful, perhaps something frightening…and in the end we were all on the precipice of something silent.
It was the first week of March and suddenly my dance students were starting to cancel lessons. When I was out in public and heard a cough, I grew frightened. There was something creeping out of the shadows for me, for all of us. It was not just a virus, but also paranoia.
By March 16, the few students I had that day came in and wept, I wept. In a job that depends on me touching people, physically and emotionally, we went without touch.
The next day the dance studio shut down, and I was once again, in my house, and afraid to leave.  Luckily for me, this go around, I am with someone who supports me, and loves me, but once again I find myself with an exceedingly small world. An old house, a dog, my fear, and now…my books.
I am now 35,000 words into my fourth horror novel. A literary speculative fiction piece that at its core is a story of how broken people can learn to heal when the world is ending around them. It is of course, a novel about a virus. A story about fear of what is outside, and what is inside your head. I realize I am still that artist telling a story of a sad woman, screaming from behind a closed door. I am still someone looking into a broken mirror and finding myself and the world broken in two.
This is what 2020 has taught me, that life is a cycle, but it also taught me that fear can be incredibly humbling. It can bring you together with people if you are brave enough to let it. I feel closer to people now, even is this world of physical distance, we all share something now, something I never knew could be possible.
As artists, and authors, we are mirrors of the world, we are reaching the fingers of our imagination out and bringing back fragments of stories, pieces of characters, memories that we are creating, and giving to imaginary people.
What happens though when we reach out towards something, and now, we are met with walls. My hands seem to scrape against the things that are keeping me safe. They long to break through, but instead they come back with bruised knuckles.
So…. that goes in the book. It all goes in the book.
Throughout the Pandemic I lost my career as a dance instructor, my world as I knew it died, that day in mid-March. I did not have a backup plan, I never thought I needed one. 2020 had taught me that I should never have taken the aching beauty that lies underneath the mundane of our day-to-day life for granted. It taught me that I should always have been smiling with my eyes, not just now, when I have a mask on.
Sometimes at night I realize that I do long to dance again, to wear a gown and be whirled around a room until I am dizzy and breathless. Until then I dance with shadows, and memories. They are shadows that both scare and intrigue me. I rest my head against my pillow, I hear a large animal rustling in woods outside my window, their sounds softened by feet of snow. I can feel the cold air when I walk towards my window to try and see whatever it is that is out there.
I can't remember the last time I was outside.
2020 Has taught me I need to fight against this fear, I swear to myself that tomorrow I will walk by the river, I will trudge through snow that is up to my mid-thigh, and I will come back to my house dizzy, and breathless. I will dance with the shadows in my imagination. I will waltz with my new main characters Omelia, and Sam. They are the result of these long months, of the sickness with no cure, the almost birth of a second round of agoraphobia. They fight against it all, as do I.
At the end of this long endless day when their eyes close so do mine.
2020 Has taught me to hope, it has taught me about the ephemeral nature of our existence, it has taught me that things can change in a moment, and that there is something beautiful, and frightening about that.
Today, I focus on the beautiful.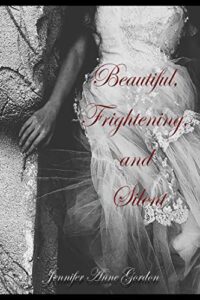 Here's a look at Jennifer's latest release BEAUTIFUL, FRIGHTENING AND SILENT:
WINNER KINDLE AWARD FOR BEST HORROR/SUSPENSE 2020
Adam, a young alcoholic, slowly descends into madness while dealing with the psychological scars of childhood trauma which are reawakened when his son and wife die in a car accident that he feels he is responsible for. After a failed suicide attempt, and more group meetings that he can mention. Adam hears a rumor of a Haunted Island off the Coast of Maine, where "if someone wants it bad enough" they could be reunited with a lost loved one. In his desperate attempt to connect with the ghost of his four-and-a half year old son, he decides to go there, to Dagger Island, desperate to apologize to, or be condemned by, his young son. Adam is not sure what he deserves or even which of these he wants more. While staying in a crumbling old boarding house, he becomes involved with a beautiful and manipulative ghost who has spent 60 years tormenting the now elderly man who was her lover, and ultimately her murderer. The three of them create a "Menage-a-Guilt" as they all come to terms with what it is that ties them so emotionally to their memories and their very "existence".Beautiful, Frightening, and Silent is a poetic fever dream of grief, love, and the terrifying ways that obsession can change who we are.
Jennifer Anne Gordon is a gothic horror/speculative fiction novelist. Her work includes Beautiful, Frightening and Silent (2020) which won the Kindle Award for Best Horror/Suspense for 2020, Won Best Horror 2020 from Authors on the Air, Finalist for American Book Fest's Best Book Award- Horror, 2020, and BOOK OF THE YEAR FINALIST for Authors on the Air, 2020, it also received the Platinum 5 Star Review from Reader's Choice.  Her second Novel, "From Daylight to Madness (The Hotel book 1)" received the Gold Seal from Book Review, as well as the Platinum Seal from Reader's Favorite as well as critical praise. Her third novel "When the Sleeping Dead Still Talk (The Hotel book 2)" Was published late November 2020.
She had a collection of her mixed media artwork published during spring of 2020, entitled Victoriana: mixed media art of Jennifer Gordon.
Jennifer is one of the hosts as well as the creator of Vox Vomitus, a video podcast on the Global Authors on the Air Network, as well as guest host of the You Tube Channel "Talk Horror to Me". She had been a contributor to Ladies of Horror Fiction, as well as Horror Tree, Writers After Dark, and Ginger Nuts of Horror. She has been featured in magazines as well as numerous podcasts.
She is an active member of the Horror Writers Association.
Jennifer is a pale curly haired ginger, obsessed with horror, ghosts, abandoned buildings, and her dog "Lord Tubby".
She graduated from the New Hampshire Institute of Art, where she studied Acting. She also studied at the University of New Hampshire with a concentration in Art History and English.
She has made her living as an actress, a magician's assistant, a "gallerina", a comic book dealer, a painter, and burlesque performer and for the past 10 years as an award-winning professional ballroom dancer, performer, instructor, and choreographer.
When not scribbling away (ok, typing frantically) she enjoys traveling with her fiancé and dance partner, teaching her dog ridiculous tricks (like 'give me a kiss' and 'what hand is the treat in?' ok these are not great tricks.) as well as taking photos of abandoned buildings and haunted locations.
She is a leo, so at the end of the day she just thinks about her hair.
For more information and benevolent stalking, please visit her website at http://www.JenniferAnneGordon.com
Facebook Author Page – https://www.facebook.com/JenniferAnneGordonAuthor/
Instagram – https://www.instagram.com/jennifergenevievegordon/
Twitter – https://twitter.com/JenniferAnneGo5