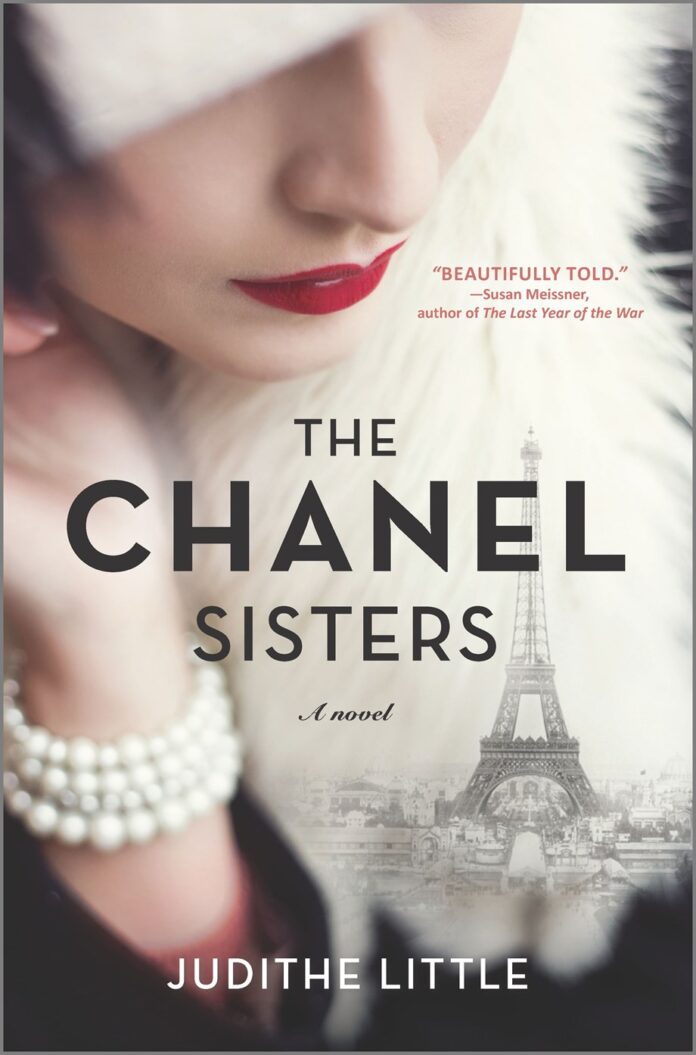 The Chanel Sisters by Judithe Little
A riveting historical novel narrated by Coco Chanel's younger sister about their struggle to rise up from poverty and orphanhood and establish what will become the world's most iconic fashion brand in Paris.
Antoinette and Gabrielle "Coco" Chanel know they're destined for something better. Abandoned by their family years before, they've grown up under the guidance of pious nuns preparing them for simple lives as the wives of tradesmen or shopkeepers. At night, their secret stash of romantic novels and magazine cutouts beneath the floorboards are all they have to keep their dreams of the future alive.
The walls of the convent can't shield them forever, and when they're finally of age, the Chanel sisters set out together with a fierce determination to prove themselves worthy to a society that has never accepted them. Their journey propels them out of poverty and to the stylish cafés of Moulins, the dazzling performance halls of Vichy—and to a small hat shop on the rue Cambon in Paris, where a business takes hold and expands to the glamorous French resort towns. But when World War I breaks out, their lives are irrevocably changed, and the sisters must gather the courage to fashion their own places in the world, even if apart from each other.
A sweeping story of women challenging social conventions, of the longing for love and recognition, of survival, loss, and triumph, The Chanel Sisters explores the genesis of what we know today as the ubiquitous brand, the enduring illusion, Chanel, and the unforgettable sisters behind it.