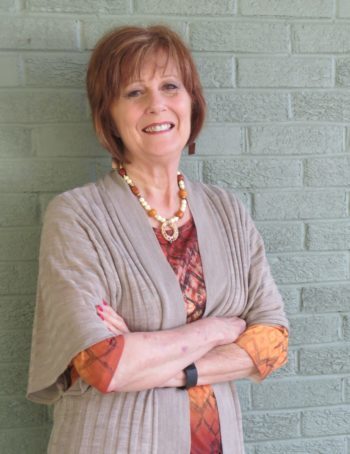 BEHIND THE WORDS welcome romantic suspense author Patricia Bradley.
Welcome Patricia, we're excited to have you on Reader's Entertainment. First, tell our readers a bit about yourself.
I'm Patricia Bradley, and I write romantic suspense. I'm co-founder of Aiming for Healthy Families, Inc. and have been an abstinence educator and a potter.
Where you're from, where you live? Is writing your full-time job?
I'm originally from Memphis but have lived in the northeast corner of Mississippi for the last forty years. That's four miles from the Tennessee border and twenty-five miles from the Alabama border. And writing is my fulltime job.
How long have you been writing?
I've been writing forty years, and have been published for the past eight years…so never give up!
Briefly describe your writing day. Tell us about your latest release.
My writing day depends on where I am in the book. Early on in the process, I'm noodling the story around in my brain, so most of my time won't be sitting behind a computer. Once I know my characters and what the crime will be and why it happens now (as opposed to last year or next year) I'll start the actual writing.
Some authors write a set amount of pages a day, but I go by word count. In the beginning, I set my word count at 7,500 words a week, counting five days as a week. That's 1,500 words a day—but sometimes it will take Saturday to reach that 1500. I write until I reach it, and sometimes, if I'm on a roll, I'll keep writing. But, in the beginning I usually struggle to get 1500 words each day.  After the mid-point of the book, I up the word count to 10,000 words a week, or 2,000 a day.
In between all the writing, I also write blog posts and do marketing.
What inspired this book?
When I researched The Natchez Trace in preparation for the series, I stopped at Mount Locust. I was already enamored with the Trace (I mean, can you imagine walking in the exact road where 10,000 mostly men had walked in the late 1700s and early 1800s as they made their way north to Nashville?) Mount Locust really stirred my creative juices. There is so much history in that little inn. I knew I had to set a book there.
Could you share one detail from your current release with readers that they might not find in the book? Perhaps a juicy bit of back-story, or something only you know about a character? 
Here's a bit about Emma: I'm good at cutting and running at the first sign of trouble in a relationship. Maybe because way back in high school my date for the big Valentine's Dance ditched me for a prettier girl the night of the dance. I made my mind up right then if anyone was going to get ditched, it would not be me. So, a few dates and I'm out of the relationship.
Who has been the most difficult character for you to write? Why?
While in some ways the antagonist is easier to write than the protagonist because the antagonist is deeply flawed, at some point I have to get my head in that character's head. And when the antagonist is a sociopath, it's not something I look forward to. It's difficult for me to be in a dark place, and that's where these characters live.
If you could be one of your characters for a day which character would it be? Why? 
All of my heroines! They are so much braver than I am, and they lead interesting lives. I always give my heroines a career I wanted to be—like criminal profiler, a rock climber, a police detective, a park ranger… I live vicariously through those characters.
All writers are readers. Are there any particular authors that have influenced how you write and, if so, how have they influenced you? 
My biggest influence came from Susan May Warren and Rachel Hauck. They poured themselves into teaching unpublished writers how to improve their writing. They still do.
Do you have a secret talent readers would be surprised by?
Most of my readers already know I'm a potter, so not that…maybe that I can still touch the floor flat handed with my legs straight (at my advanced age. Lol)?
Your favorite go to drink or food when the world goes crazy! 
Coffee!! With Bailey's Irish Cream (non-alcoholic).
And what is your writing Kryptonite?
The first chapters. I struggle so with them.
Why did you keep writing all those years?
Writing is like breathing to me. I can't not do it. And I had a dream, that one day I would be published. Thirty-two years after I penned my first story, I was contracted. In my heart, I knew one day it would happen, so I kept writing, honing my craft.
Thank you so much Readers Entertainment Magazine for interviewing me! It's been fun.
Thank you for joining us today, Patricia!!
Here's a look at Patricia's latest release:  OBSESSION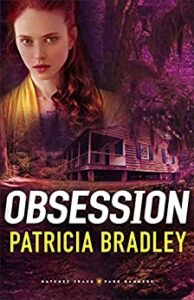 Natchez Trace Ranger and historian Emma Winters hoped never to see Sam Ryker again after she broke off her engagement to him. But when shots are fired at her at a historical landmark just off the Natchez Trace, she's forced to work alongside Sam as the Natchez Trace law enforcement district ranger in the ensuing investigation. To complicate matters, Emma has acquired a delusional secret admirer who is determined to have her as his own. Sam is merely an obstruction, one which must be removed.
Sam knows that he has failed Emma in the past and he doesn't intend to let her down again. Especially since her life is on the line. As the threads of the investigation cross and tangle with their own personal history, Sam and Emma have a chance to discover the truth, not only about the victim but about what went wrong in their relationship.
Award-winning author Patricia Bradley will have the hairs standing up on the back of your neck with this nail-biting tale of obsession, misunderstanding, and forgiveness.
ABOUT THE AUTHOR:
Patricia Bradley is a Carol finalist and winner of an Inspirational Readers' Choice Award in Suspense. She and her two cats call North Mississippi home–the South is also where she sets most of her books. Her romantic suspense novels include the Logan Point series and the Memphis Cold Case Novels. Standoff, the first book in the Natchez Trace Park Ranger's series released May 5, 2020, and the second book, Obsession releases February 2. She is hard at work on Crosshairs, the third book in the series. When she's not writing, she likes to throw mud on a wheel and see what happens
Links:
Website https://ptbradley.com/
Blog – https://ptbradley.com/blog/
Facebook – www.facebook.com/patriciabradleyauthor
Twitter – https://twitter.com/PTBradley1
Amazon – https://amzn.to/2S6DKGY
Bookbub- https://www.bookbub.com/profile/patricia-bradley
Goodreads- https://www.goodreads.com/author/show/7789445.Patricia_Bradley
Instagram – https://www.instagram.com/ptbradley1/
Pinterest – https://www.pinterest.com/ptbradley/