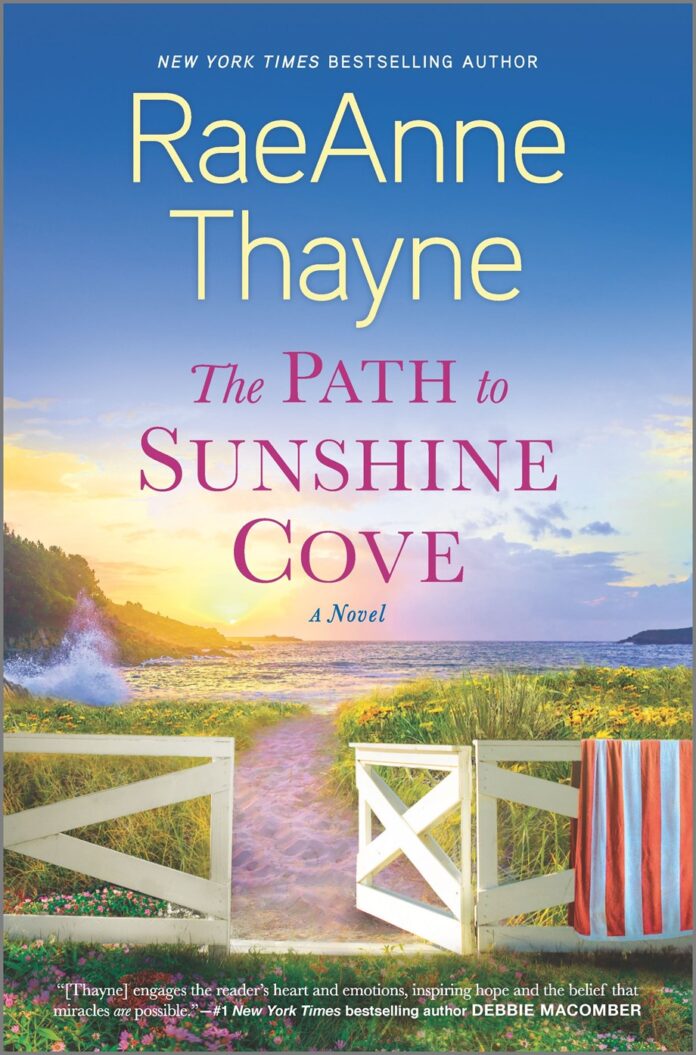 THE PATH TO SUNSHINE COVE BY RAYANNE THAYNE
The Path to Sunshine Cove is the third original hardcover release from New York Times and USA TODAY bestselling author RaeAnne Thayne. With the emotional pull of Debbie Macomber, Barbara Delinsky and Susan Wiggs, RaeAnne Thayne tells three love stories in one: between a husband and wife who need to find their way back together; between a man and woman taking one more chance at love; and between two sisters, trying to heal the past and look forward to their future.
To say that Jessica and Rachel Clayton had a difficult upbringing is the ultimate understatement. After their parents' death in a murder/suicide when they were still teenagers, they each coped in a different way: Rachel, by remaining in town, marrying young, and having a parcel of kids; Jess, by leaving their hometown in her rear- view mirror and finding a career that lets her specialize in saying goodbye and moving on. But she wasn't counting on Nathaniel Whitaker, son of her latest client–or his troubled 15-year-old daughter. They were making her rethink her wish to live on the road….
As Nate and Jess grow closer, Jess realizes that Rachel's life isn't as stable and secure as she'd like her older sister to believe. Rachel's youngest child, three year old Silas, has been diagnosed with autism, and the strain on Rachel's marriage–to her high school sweetheart, Cody– has resulted in a marital split.
Jess and Rachel are both at a crossroads–with the men they have grown to love, and with each other. And though their choices years ago brought them to different places in their lives, there is still time to realize that the bond of sisterhood lasts forever….