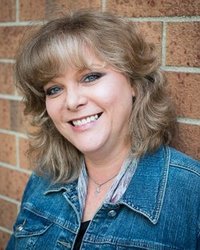 MEET ELIZABETH GODDARD
Panning for gold and finding millions……..of words!
Elizabeth Goddard's childhood adventures included swinging from vines. Digging for fossils. Snorkeling with tropical fish. Oil painting. Cello in the orchestra. And space travel. (Hey, she can dream). With such a rich and colorful childhood, becoming an action adventure writer was the next logical step. And now she's closing in on 3 million words. Whether she's hiking the redwoods and exploring tidepools in the Pacific Northwest or panning for gold in the Rockies—all of it, real and imagined—informs her novels. As long as there's ample coffee already made (she can't actually make the coffee before she's had a large 16 ounce mug of it) and a big bag of peanut M&M's (her idea of rocket fuel for the brain) she could spend all day crafting unexpected twists and turns in the most Ah-amazing settings imaginable.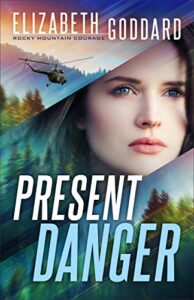 Check out Elizabeth's latest release: Present Danger (Rocky Mountain Courage Book #1)
Hidden crimes. Open threats. Long-buried secrets.
They'll be fighting for the truth—and their lives.
Former FBI Special Agent Jack Tanner is working as a detective in Montana when he comes across a body in the national forest during a search and rescue mission. He's committed to finding the killer, even if it means working alongside his old flame, US Forest Service Special Agent Terra Connors.
When Terra discovers that the murder victim had ties to a powerful and dangerous trafficker of archaeological artifacts, the investigation takes a deadly turn—one that hits too close to home. As Terra fears she lacks the courage to face what comes next, Jack is more determined than ever to protect her. But he's failed her before.
If he fails this time, it will cost them far more than just their hearts.